How to Apply
We participate in the National Resident Matching Program; therefore, applications must be submitted through the Electronic Residency Application Service (ERAS). The deadline for submitting an application is Nov. 30, and three positions are filled every year. For all technical questions, contact ERAS.
The Department of Neurological Surgery accepts all applicants regardless of citizenship. The screening process does not include or exclude applicants based upon gender, sexual orientation, age, race, religion, ethnicity or other variables.
Interview Process
Interviews will be held between November and January, once applications have been completed and reviewed. For an application to be considered complete, the dean's letter and three letters of recommendation must be on file by the program deadline. Although a subinternship in neurosurgery at Northwestern is not a requirement, it is strongly encouraged for applicants who are interested in our program. Please keep in mind that many of our faculty are on vacation in August and our educational activities, including Grand Rounds, are suspended for the month. As such, doing a subinternship in August will provide a less than ideal experience and is therefore discouraged.
2021-2022 Residency Interview Dates
Following the receipt of a completed application, Northwestern faculty will review your file and may reach out for additional information. Due to COVID, selected candidates will be invited for virtual interviews, which will be Noon-5:30pm Friday, November 12th, 2021, Friday, January 14, 2022, and Friday, January 21, 2022.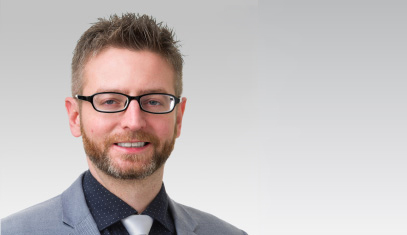 Contact Us
For questions regarding our residency program, please contact Nate Arnold at 312-695-6283.
Email coordinator
Program Aims
Northwestern University's Neurosurgical Residency Training Program aims to train the next generation of leaders in American Neurosurgery. We do this by providing an educational curriculum designed to provide our trainees with the necessary clinical opportunities and didactic resources in order to comprehensively master the fundamentals of modern neurosurgery. We also provide sufficient flexibility for our trainees to pursue their own interests both within and related to neurosurgery during the elective years of the training program. Together, these opportunities facilitate the development of future leaders in the field of neurosurgery.
Minimum Position Requirement
Trainees should expect and be capable of the following minimum position requirements:
Taking in-house call for a duration of time not to exceed 24 hours of clinical responsibility with an additional four hours of non-clinical time in order to sufficiently and safely transition patient care.
Provide team-based clinical coverage to busy adult and pediatric neurosurgical inpatient services.
Participating in surgical procedures requiring, at times, prolonged periods of standing.
Interacting professionally with all members of the neurosurgery team as well as a diverse range of other medical team members.