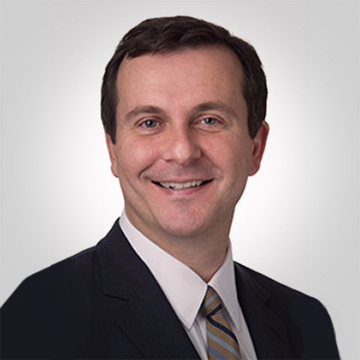 On behalf of all the faculty, residents, and staff, I want to welcome you to the Department of Neurological Surgery at Northwestern University Feinberg School of Medicine. You are entering an environment which is rich in tradition and deeply rooted in the belief that our ability to advance the care of neurosurgical patients depends not only on the delivery of exemplary clinical care but also scientifically driven progress across a spectrum of neurological diseases.
Our physicians are leading world experts dedicated to providing you with one-of-kind care, focusing on your individual needs. We work in a collaborative fashion, engaging our colleagues across multidisciplinary clinics, to provide our patients with unmatched resources and unique clinical approaches to neurosurgical problems. Our patients come from across the world and the nation to take advantage of the unique opportunities offered at Northwestern that are not available elsewhere. We specialize in challenging clinical problems and difficult cases which are often referred from our colleagues. When options are limited, our experienced neurosurgeons offer innovative approaches and opportunities to test novel therapies that are not available elsewhere. Our programs in neuro-oncology, cerebrovascular neurosurgery, pediatrics, spine, and functional/epilepsy/peripheral nerve surgery are routinely ranked in the top ten in the United States according to US News and World Report. I invite you to explore our clinical programs in detail and I am confident that we will be able to provide you with personalized and outstanding care.
Our clinical neurosurgery program is further supported by a robust and rich research enterprise. Whether it comes to clinical trials or basic science research, we are working to advance the science of neurological disorders at the forefront of medicine. The Department of Neurosurgery at Northwestern Feinberg School of Medicine ranks # 1 in Illinois and is in the top three in the United States in terms of NIH funding. Our physicians and scientists are both clinicians and scholars and our basic scientists are international leaders in their respective fields. We strongly believe that only by conducting modern day basic science research will we be able to offer equivalent cutting-edge clinical research, and our department is committed to both, as we are national and international leaders in neurological care.
We constantly strive to promote innovation and creativity and there is no better example of this than our commitment to post-graduate medical training and medical education. All of the physicians and scientists in the department participate in daily educational activities, aimed at creating the leaders of tomorrow. Our residency program is consistently regarded as one of the best in the world and our graduates are faculty at some of the leading universities in the nation. Our commitment begins at the level of medical school and we believe there is no better way to develop leaders than to begin mentoring them early in their professional careers. If you are looking for a training program to launch a stellar career, I encourage you to consider joining us in this endeavor.
Our mission of patient care, research, and teaching permeates throughout our daily activities. Please come, visit us and explore, whether you are a patient, a scientist, or a student. You will find that whatever your needs, we are here to help. We are committed to providing our patients with outstanding and innovative care, in a safe, efficient, and beautiful location that consists of the Northwestern Memorial Hospital, located in the heart of Chicago.