Clinical Training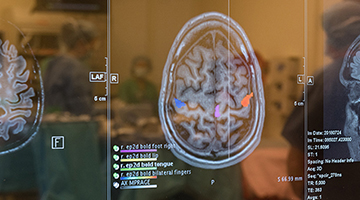 The residency training program in Neurological Surgery at Northwestern offers educational and didactic opportunities in both informal and formal settings. The clinic, the operating room and our research laboratories provide rich environments in which physicians and scientists exchange ideas about patient care and develop the latest and most innovative therapies.
A formal weekly lecture series covers a number of important topics in preparation for the written boards. These focus on neuropathology, neuroradiology, neuroanatomy, neurology and neurosurgery. Whenever possible, clinical case vignettes are used in combination with basic science to enhance and deepen the understanding of a given subject.
The residents are exposed to a breadth of clinical material, including specific month-long lecture series focusing on neuro-oncology, cerebrovascular disease, spinal disorders, pediatric neurosurgery, functional/epilepsy based neurosurgery, as well as disorders of the peripheral nerves. These lectures are further supplemented by robust multi-disciplinary weekly conferences, including:
Neurosurgery Grand Rounds
Neuro-Oncology/Tumor Board
Cerebrovascular Conference
Spine Conference
Attending Case Presentation Conference
Additional monthly departmental conferences include the Morbidity and Mortality Conference and a Journal Club. In addition, all of the residents participate in a hospital-sponsored Patient Safety and Medical Ethics Conference.
Some of our featured surgical cases are below: