Dark Chocolate and Peripheral Artery Disease with Mary McDermott, MD
Most people with peripheral artery disease, PAD, have great difficulty walking and few treatments to help. Preliminary results of a new Northwestern Medicine study suggest that cocoa may have a therapeutic effect on walking performance in people with PAD. Mary McDermott, MD, led this study and shares the results.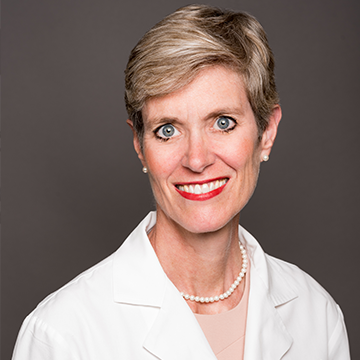 "These patients are really limited in their mobility. They have such difficulty moving around, walking even a couple of blocks. To find something that's so safe and accessible and inexpensive is really exciting. We hope that this will be confirmed in future studies."
Jeremiah Stamler Professor

Professor of Medicine in the Division of General Internal Medicine and Geriatrics

Professor of Preventive Medicine in the Division of Epidemiology
Episode Notes
During the past 25 years, Mary McDermott, MD, has led a variety of clinical trials to test new interventions to improve walking for people with peripheral artery disease (PAD). The disease affects about 8.5 million people in the U.S. People with PAD have blockages in their arteries that slow or stop the blood flow to their legs. As a result, they have pain and difficulty walking even short distances. There are currently no effective treatments for PAD other than exercise, which is typically painful for people with the condition.
In the past, McDermott has studied novel interventions for PAD such as drugs, supplements, exercise interventions and a device. A new pilot study she led, published in Circulation Research, focused on PAD and cocoa. It found that drinking flavanol-rich cocoa three times a day improved walking distance in individuals with PAD.
McDermott stressed the trial of 44 people was a small sample size, so a larger clinical trial is needed to confirm the findings - but the results are promising. Here are highlights: 
Scientists found the cocoa drinkers had 20% improved blood flow to their calves and improved muscle health and function compared to the placebo group. 

The cocoa drinkers also had 14% increased density of their capillaries, tiny blood vessels that deliver oxygen to the tissue. The improvement in capillaries has been shown in animal studies; this is the first time it has been shown in humans.

In addition, mitochondrial activity, a marker of energy production in the cell and healthy muscle, improved 98%. The cocoa reached its peak effect three hours after ingestion.
Additional Reading:
Recent study on cocoa supplement and older people without PAD
Subscribe to Feinberg School of Medicine podcasts here:
iTunes 
SoundCloud
Spotify
Google Play Music
Recorded on February 3, 2020.