Mission
The Keck Biophysics Facility offers access to a collection of  advanced instruments for integrated studies of the structure, dynamics and interactions of biological and synthetic macro-molecules. The Keck Facility provides research groups at Northwestern with state of the art equipment, outstanding services, specialized training and  technical expertise.
Equipment Available
Services Offered
For Registered Users:

Training
Assistance with experimental design, sample preparation and data analysis
Technical expertise, written manuals, guidelines and application notes
Staff -service options available on most instruments
Advanced services including:

Protein quality control (solubility, oligomeric state, secondary, tertiary structure assessment)
Secondary Biophysical Screening for protein-ligand interactions (hit confirmation, target validation, along with detailed kinetic and thermodynamic characterization of the protein-ligand interactions)
For Prospective Users:

Consultation and assistance
Support letters for grant applications and research proposals
Tours and presentations of the facility for faculty or postdoctoral candidates
Acknowledgement
All manuscripts and grants presenting work supported by this core should include the following acknowledgement:
"This work was supported by the Northwestern University Keck Biophysics Facility and a Cancer Center Support Grant (NCI CA060553)."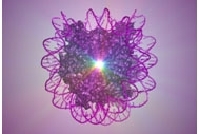 Contact
Arabela Grigorescu, PhD  
Director
(847) 491-7610
---
Location
The Keck Biophysics Facility is located on the Evanston Campus, in Cook Hall, Rooms 4106 and 4118S.
The office is located in Cook Hall, Room 4134.
All instruments are accessible to trained users on a 24/7 basis.