Roadmap Mentorship Program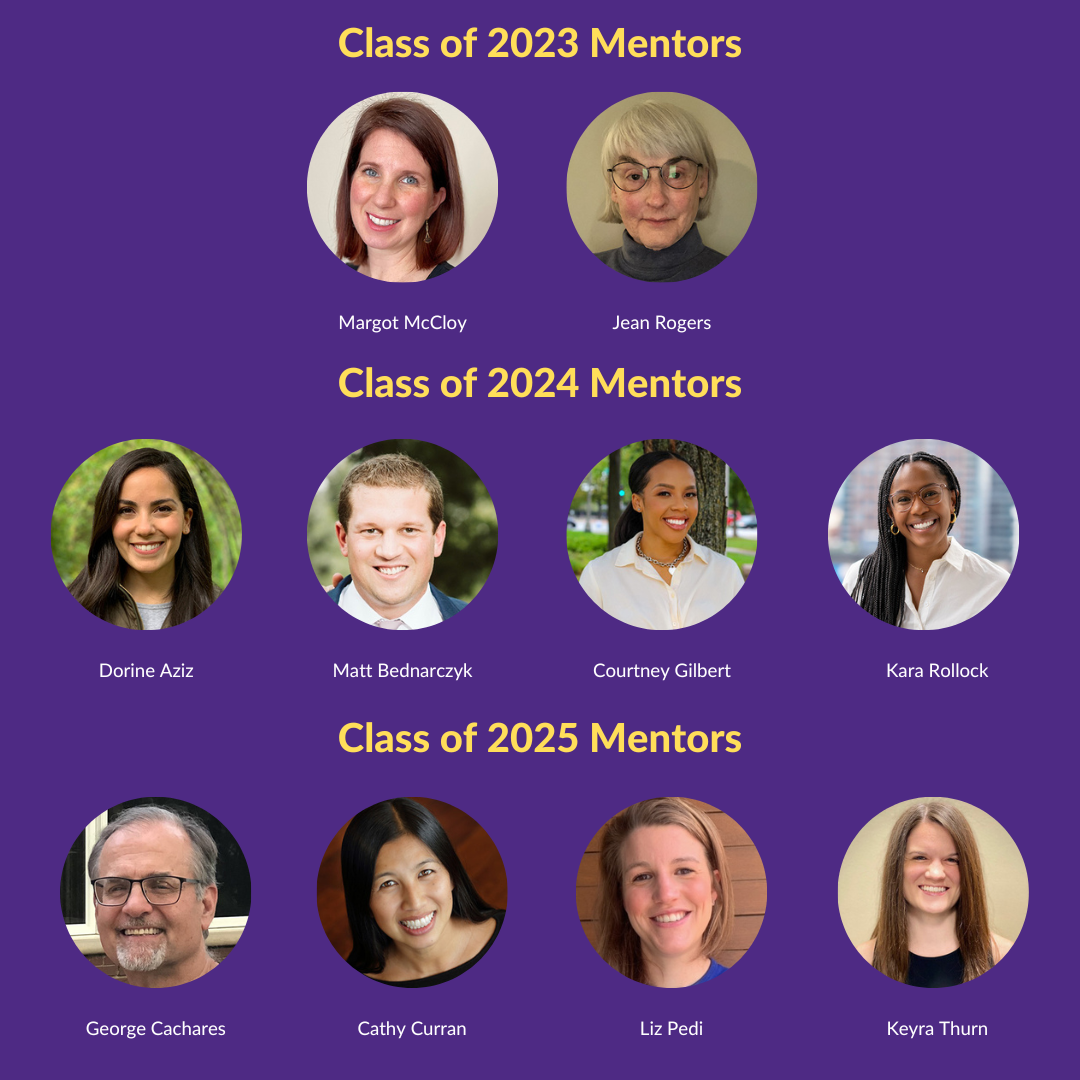 In the Roadmap Professional Development and Mentoring Program, each class of students has access to mentors who provide support in areas including career planning, academic counseling, and more. These individuals, although not the only mentors that they will have during their Feinberg tenure, are an invaluable resource to students.
2025
George Cachares
George Cachares '81, PT, MS, has been working since graduating from NUPT in 1981. His experience ranges from acute care, skilled nursing and rehabilitation, and management in a rehab unit of a large hospital. Most of his time (32 years) has been spent in private practice as an owner and partner. He began with  a focus of outpatient orthopedics and mobility specialists with home health contracting. Seven years ago, he became part of the "FYZICAL" franchise which gave him the ability to become a Level III vestibular therapist, which is extremely rewarding work. He is serving as a board member of NUPTAA and has been a consultant with the PRD III classes over the past 10 years helping third year students develop skills in business plan proposals and presentations. As he reduces some of his clinic commitment,  he has more time to 'give back' to the profession via NUPT programming and pro-bono community involvement.  He looks forward to becoming a mentor in the current program and is motivated to give students a glimpse into the 'real world' of physical therapy as he has seen it on so many levels.  
Cathy Curran
Cathy Curran '15, worked at an outpatient pediatric clinic in the North suburbs of Chicago, treating newborns up to teenagers with various neurologic and orthopedic conditions. Following this experience, Cathy started her own physical therapy business with a focus on outpatient orthopedics. In 2017, Cathy launched ResculPT Physical Therapy and Wellness LLC, partnering with an existing wellness clinic through the sharing of clinic space and patient referrals. The partnership was advantageous, allowing Cathy to grow her network in the local community. However, in 2020, with the COVID-19 pandemic impacting the community, Cathy identified a need for mobile, concierge physical therapy. Her current practice allows Cathy to treat patients in an environment of their choosing and has also given her the opportunity to again work with the pediatric population, in addition to adults of all ages. Cathy's clinical experiences during her time in PT school included an outpatient pediatric clinic in Twin Falls, Idaho, an outpatient free clinic in Belize, an acute care rotation in Tucson, Arizona and an outpatient orthopedic clinic here in Chicago. Cathy is excited to be a part of Roadmap because she remembers how valuable it was for her to have access to practicing clinicians during her PT education and she loves to give back in any way that she can.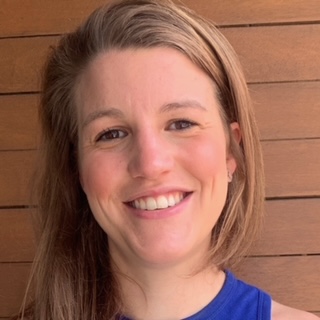 Liz Pedi
Liz Pedi '20, graduated from NUPT in 2020. She is currently pursuing Northwestern's first DPT post-doctoral research fellowship because she wants to advance the science and technology that drives clinical care. She works under the mentorship of Dr. Daniel Corcos. As part of a team, she is working on a clinical trial to validate new treatments to improve upper extremity function in patients with chronic stroke. While research is her primary focus, she works in acute care at Northwestern as she strongly believes research and clinical care drive one another. Prior to starting her fellowship, she worked in acute care for two years at Froedtert & Medical College of Wisconsin. She primarily treated orthopedic trauma, cancer, and neurological diagnoses. As both a research scientist and clinician, she is excited to help students see the key knowledge they have as clinicians not only to improve patient mobility, but to advance the profession. Most importantly, she still remembers what it's like to be an NUPT student...2020 was not that long ago!  However, now she has the hindsight to value how the challenges students face shape their careers.
Keyra Thurn
Keyra Thurn '18, PT, DPT, OCS, CMTPT, graduated from NUPT in 2018 and has been a physical therapist for 4.5 years at Athletico Physical Therapy in Bucktown. She received her distinction as an Orthopaedic Clinical Specialist in 2020 and completed her certification in dry needling in 2021, receiving distinction as a Certified Manual Trigger Point Therapist. In 2022, Keyra was appointed to serve on the NUPT Alumni Board and has enjoyed giving back and getting involved in the NUPT community as an alumnus. Over the past 3 years, Keyra has also served as a clinical instructor, taking on several NUPT students throughout their physical therapy education. She has a passion for teaching and engaging with students which is ultimately what motivated her to participate in the Roadmap program. Mentorship has been an important component of her own career development and she is excited to help students find their passion and develop professionally as they make their way through the NUPT program.
2024
Dorine Aziz
Dorine Aziz is a Certified Lymphedema Therapist and works to treat primary and secondary lymphedema in the adult population. Her clinical background is in acute care, wound care, lymphedema and outpatient orthopedics. She initially spent her career in the acute care setting providing care to patient's with cardiac, neurological, pulmonary, orthopedic, medical surgical, and general medical diagnoses. She also evaluated and treated acute and chronic wounds (venous wounds, arterial wounds, pressure ulcers, necrotizing fasciitis) in the acute setting. She recently made the transition to the outpatient setting treating adolescents and adults with general orthopedic conditions. In addition to being a practicing clinician, she enjoys being a clinical instructor to physical therapy students. She is excited to be a part of RoadMap, as a mentor and having the opportunity to develop relationships to aid in student development.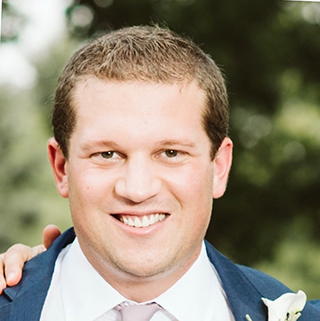 Matt Bednarczyk
Matt Bednarczyk '16 is the Manager of Rehab Services at Northwestern Memorial Hospital in Chicago. He developed an interest in inpatient physical therapy prior to beginning his time at NUPT, and that interest was confirmed during his clinical experiences. He completed clinical experiences in many areas of PT practice, and ultimately was very excited by acute care. He joined the NMH Rehab team after graduation, and has served in many capacities during his time at NMH. He was a PT on the general medicine team for three years before moving to the float pool, where he would cover any unit on any given day. These experiences provided him with the mentorship and patient diversity to develop into a well-rounded acute care physical therapist. He then accepted a PT Resource Coordinator position, where his primary responsibilities were PT daily operations, staff supervisor/support, among other responsibilities. He recently moved into the Manager role, where he has been serving for one year. In this role, he enjoys mentoring many members of my team to support their professional growth.
Courtney Gilbert
Courtney L. Gilbert '18, PT, DPT, attended the University of Illinois Urbana-Champaign for her undergraduate degree. She later obtained her doctorate of physical therapy from Northwestern PTHMS in 2018. She then began working in outpatient physical therapy. Courtney is fond of treating the overhead athlete, concussion, vestibular impairments, and sports related injuries. She has also written for magazines such as Rehab Management. She is certified in FMS and an Emergency Medical Responder. Her interests include treating sport related injuries; however, clinically, she has treated patients with various orthopedic and neurologic presentations, not limited to, Parkinsons, CVA, low back pain, radiculopathies, etc. She is currently a full-time therapist and is in the process of becoming AIB-Certified and will be sitting for her SCS exam next year. She is excited to be a mentor for the Roadmap program to bring a diverse perspective and inspiration to future physical therapists and support NUPT students to the finish line.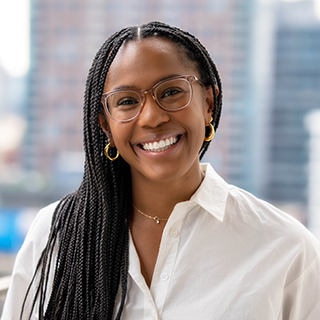 Kara Rollock
Kara Rollock '21, DPT, graduated with a B.S. in Exercise Science from Elon University in 2018 and went on to earn her Doctorate in Physical Therapy from Northwestern University in 2021. Currently, she is working at Schwab Rehabilitation Hospital in the outpatient clinic serving individuals with both orthopedic impairments and neurologic diagnoses. Kara is able to serve Chicago's West and Southwest sides, consisting of communities who face some of the city's most severe systemic barriers and health disparities. She loves being able to mix her passions for PT and advocacy in her day to day schedule. She strives to empower each of her patients to create sustainable, life-long changes to better their health and wellness. When she is not at work, Kara enjoys playing soccer, listening to music, and rollerblading on the 606.
2023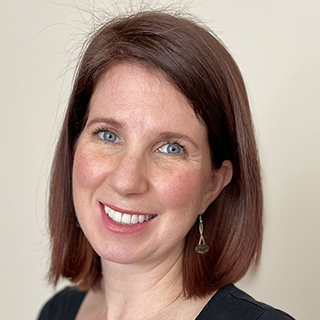 Margot McCloy
Margot McCloy '06, PT, DPT, NCS, has had 15 years of clinical experiences in the continuum of care settings from ICU to outpatient at major medical centers around Chicagoland. She currently owns a mobile outpatient clinic, More Movement PT, where she brings the clinic to people's homes or places of work. Her clinical experience is reflected in her commitment to helping people learn how to use physical activity as medicine to get the most out of life. She creates collaborative and respectful connections with clients. Dr. McCloy believes that each client and each clinical setting has contributed to her learning experience continuum. As a mentor to NUPTHMS students, Dr. McCloy hopes to share her experience with the students as they prepare for graduation, work through challenges, and celebrate triumphs, so that they feel supported on their professional journey. In addition to mentoring current students, Dr. McCloy also supports NUPTHMS alumni by serving on the alumni board of directors since 2016.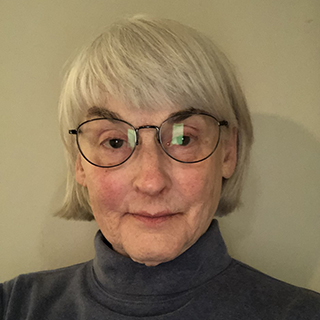 Jean Rogers
Jean Rogers '71, PT, received a BA from Hanover College and a MA in Education from Northwestern University. She started work in acute care in the hospital that has become Northwestern Memorial Hospital. After twelve years in acute, home and outpatient service, she joined the faculty at NUPT as DCE. After retiring in 2002, she was an AmeriCorps*VISTA in Montana before joining the UIC faculty as DCE for four years. Then she developed and implemented the physical activity program for The Lifestyle Center in the Endocrinology Department at John H. Stroger Hospital of Cook County. In the past year, she assisted the DCEs with grading papers and scheduling clinical experiences. In her spare time, she's a Chicago Greeter, member of Osher Lifelong Learning Institute (OLLI) at NU, member of the League of Women Voters and Lincoln Park Presbyterian Church. She enjoys cooking, travel, and spending time with family in Florida. She's also a member of the NUPTHMS Alumni Board. She wants to be a mentor for NUPTHMS because the students are an exciting and fun group of younger people. She thinks her experience and perspective can help them learn what it means to be a PT and make informed choices about beginning their careers.