Medical Diseases of the Retina Fellowship
The Medical Diseases of the Retina Fellowship is a one-year medical program. Our retina fellowship programs are ideal for ophthalmology residency graduates seeking advanced subspecialty training. Our programs provide intensive medical training curricula designed to develop management expertise in vitreoretinal diseases, ranging from common conditions to never-before described diseases.
Message from Director
Watch our trainee-produced virtual tour of Northwestern Ophthalmology.

Most of the clinical, surgical and research activity occurs at the Sorrel Rosin Eye Center, located on the Northwestern medical campus in downtown Chicago. Our surgical fellows also work closely with colleagues at Retina Services of Illinois, LLC, a nearby private practice group affiliated with Northwestern for many years. Opportunities to care for children with complex ophthalmologic and retinal diseases occurs at the Ann & Robert H. Lurie Children's Hospital of Chicago, also located downtown. The proximity of these training sites permits convenient collaboration in patient management, didactic programs and research.
The Retina faculty at Northwestern consists of nationally and internationally recognized physicians who are committed to providing the most advanced care to patients with vitreoretinal diseases as well as training the next generation of retinal specialists. Our fellows are exposed to a wide variety of vitreoretinal pathology including hereditary retinal diseases, ocular oncology and uveitis. Fellows gain experience with the most advanced retinal imaging technologies, such as optical coherence tomography angiography (OCT-A), fundus autofluorescence, wide-field fluorescein and indocyanine green angiography and ultrasound biomicroscopy as well as electrophysiology of the retina. Our comprehensive educational program includes journal clubs, case conferences, imaging conferences and grand rounds. Active engagement in resident and medical student teaching is an integral part of the fellowship.
Our faculty are involved in a wide variety of high-impact research informing new knowledge and therapies for vision-threatening retinal diseases. Fellows have multiple opportunities for participation in research activities culminating in a major meeting presentation and peer-reviewed publication. Other scholarly activities include writing book chapters and review articles, book reviews and participating in the peer-review process for articles submitted to major ophthalmology journals.
One medical retina fellowship position is offered each year. Our 1 year fellowship program is AUPO-FCC accredited and candidates are selected through the SF Match. Applications may be obtained through the San Francisco Match website. Please also send a photograph and copy of your CV to Alicia Piatkowski.
Prospective fellows must successfully complete a residency in ophthalmology, be ABO board-eligible in ophthalmology and be a U.S. citizen, permanent resident or have appropriate visa status. Applicants from outside the United States must have passed the USMLE examination and be able to secure an Illinois State Medical license.
The application deadline is September 1 for training beginning in July of the following year.
The fellowship is overseen by the McGaw Medical Center of Northwestern University.
Current Fellow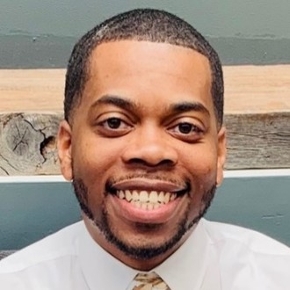 Michael Harrell, Jr, MD
Residency: Boston University/Boston Medical Center 
Recent Alumni
Catherine Thomas, MD (2020-2021, residency at John H. Stroger, Jr. Hospital of Cook County)
Ivy Zhu, MD (2021-2022, residency at Univeristy of Illinois at Chicago)
Olga German, MD (2019-2020, residency at John H. Stroger, Jr. Hospital of Cook County)
Tara Schaab, MD (2018-2019, residency at Kresge Eye Institute/Wayne State University)
Ria Desai, MD (2017-2018, residency at Desai-Northwestern University)
Physician-Scientist Training & Resources
We offer a wide range of resources, mentorship opportunities and training to help our fellows excel as physician-scientists. Explore all of the resources and hear from housestaff who are making research a major part of their career development plans.
Visit the Starzl Academy Site