Resident Research Curriculum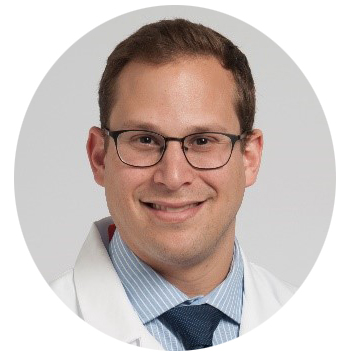 The goals of our research curriculum are to teach our trainees a foundation in the scientific method, develop the skills to critically review and interpret scientific literature, and provide the necessary information and framework to complete a high quality research project.
Our curriculum includes didactic experiences, interactive journal clubs, and a structured timeline for research progress. Our didactics cover the scientific method, statistical analysis, grant writing, the electronic data warehouse (a tool to interact with the electronic health record via specific queries), the institutional review board (IRB), research compliance, ethics, and an introduction to different research study designs. These experiences are intended to provide the background information that is necessary to design a research study, get IRB approval and grant funding, execute the study, and appropriately analyze the results.
The journal clubs are focused upon the design of research studies and the validity of the results. Rather than focus on the information learned from the manuscript discussed, our journal clubs offer an interactive environment to teach our residents how to critically dissect a manuscript, decide if it is applicable to their patient populations, and how to implement the results into clinical practice. Furthermore, this process should be illuminating for future manuscript preparations of their research projects.
Our structured research experience includes a discrete timeline for our residents to execute their research thesis. The timeline includes selecting a mentor, choosing a project, finding an advisory committee to help with project development in a small group setting, proposing the project at our research grand rounds for department level feedback, applying for IRB approval and grant funding, executing the project, presenting the interim results at research day, submitting the results to research meetings, writing and publishing the manuscript, and presenting the work at international and local research meetings.