Welcome to the Department of Ophthalmology at Northwestern. My goal as Director of Medical Student Education is to provide our students with an exceptional clinical experience and comprehensive didactic curriculum in Ophthalmology. Our faculty (full-time and contributed) consists of dedicated teachers who are at the forefront of their specialties.
We believe all medical students should possess core skills in ophthalmology upon completion from medical school. It's our goal to provide medical students with an exceptional clinical experience and comprehensive didactic curriculum in ophthalmology.
By Year
 First Year
There are many opportunities to get involved in ophthalmology early in your training, be it through shadowing opportunities with practicing physicians or in the Ophthalmology Interest Group. You may also want to begin to consider an Area of Scholarly Concentration project in ophthalmology.
 Second Year
In the second-year students work within Ophthalmology through the Neuroscience/Eye Module.  Here students are introduced to Ophthalmology through a series of lectures which culminates in a clinical session.
The M2 Clinical Skills session takes place over two days.  Students come to the Ophthalmology clinic and are taught by preceptors how to perform the basic eye exam.  Students then have the opportunity for real life clinical practice on both dilated and un-dilated eyes.
Throughout the second-year students are encouraged to continue shadowing ophthalmologists and taking part in research. 
 Clinical Years
During the M3 and M4 years students have the opportunity to rotate in the Ophthalmology Clinic through either or both a Two Week Selective or Four Week Elective rotation.
Two-Week Selective:
The Two-Week Selective Rotation provides a comprehensive overview of ophthalmology and exposure to the subspecialties of ophthalmology. Students also have the opportunity to see ophthalmological surgical cases in the Lavin Pavilion Operating Room and in the Lurie Children's Hospital.
Four-Week Clerkship:
This course offers exposure to ophthalmology with both medical and surgical experiences at one or more of the component units of Northwestern Medicine, LCH, and Jesse Brown VA. The four-Week elective  provides an in-depth view of Ophthalmology generally focusing on 1-2 subspecialities. Prerequisites include: Medicine, Surgery, ObGyn or Neurology.  Attendance is expected at weekly grand rounds conferences on Friday mornings and at lectures. Presentation at grand rounds is expected at the end of the rotation. Students are expected to achieve a working knowledge of the fundamentals of an ophthalmologic examination. Residents and attending physicians provide a written evaluation of each student and a final exam is given
IC2 Clinical Skills Session:
Students are also involved with Ophthalmology though the M3 Clinical Skills session. During this session, students spend an afternoon of the IC2 Curriculum in the Northwestern Ophthalmology Clinic. While in this session, students have the opportunity to practice using the slit lamp, direct ophthalmoscope, and performing the basic eye exam. Students also rotate through an interactive session to help them review the causes of red-eye.
 Matching
Students who plan to match in ophthalmology also work with the educational directors and chairman to help prepare them for the next step in their educational journey. Prior to submission of applications, a dedicated panel of ophthalmology educators review students applications and give feedback and advice. This includes a review of the student's CV, strategizing away rotations, and discussion about residency interviews (questions/processes/timelines). This generally occurs at the end of July.  In the fall there is a career advising session for the phase 2 students held in the department. In addition, for the past couple of years Ophthalmology has hosted a "Meet & Greet" after the IC2 Clinical Skills Session, that takes place in the Method Atrium. See helpful links below.
Visiting Students
Thank you for considering a Visiting Student Rotation with the Northwestern University Department of Ophthalmology! We are excited to offer the opportunity for visiting students to gain valuable clinical and surgical skills through our month long rotation, working with highly skilled faculty in a state of the art facility that sits in the heart of Chicago's famed Magnificent Mile.
This rotation allows students to focus on 1 to 2 subspecialties in ophthalmology and to present a case at the department Grand Rounds, towards the end of your rotation. 
For more information regarding the Visiting Student Application process, including application requirements and rotation dates, please visit the Northwestern Visiting Students Page.
Shadowing
While time in the classroom is essential to growing your fund of knowledge in the medical profession, nothing can quite prepare you to be a successful physician like real time clinical experiences. Witnessing faculty as they move through a "day in the life" seeing patients, reading through charts, and developing patient care plans can help you develop your own ideas of how you would like to approach your profession.
In ophthalmology, we encourage you to get involved early by exploring shadowing opportunities within the department. Please feel free to reach out to the Medical Student Coordinator for help! Additionally please feel free to view our faculty list to see which doctors are practicing a subspecialty that may be of interest to you.
Ophthalmology Interest Group
The Ophthalmology Interest Group is a medical student run organization designed to help students gain more exposure to Ophthalmology. Some past events have included:
- Resident and M.D. Panel Discussions
- Learning the Eye Exam in Clinic
- Suturing Techniques in Ophthalmology
- Practice with the Ophthalmoscope
- Participation in Resident Research Presentation Day
- Medical Student Grand Rounds
With this specialty interest group you are able to gain more exposure to Ophthalmology. Please contact feinbergOIG@gmail.com if you are interested in participating in any events being put on by the Ophthalmology Interest Group.
Teaching Opportunities
Passionate teachers are critical to the success of Feinberg medical students. The Augusta Webster Office of Medical Education is looking for Feinberg faculty to inspire future leaders by teaching in our MD Program. We offer teaching formats and schedules that can accommodate your needs.
Contact Us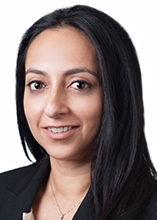 Rukhsana G. Mirza, MD, MS
Director of Medical Student Education in Ophthalmology​  
Gaby Cronick
Program Assistant
Ph: 312-503-4884
Back to top