Glaucoma Fellowship
This one-year program is based at Northwestern Memorial Hospital, the Northwestern Medical Group's Lavin Outpatient Pavilion and the University Eye Specialists, all located on Northwestern's medical campus in downtown Chicago. Fellows with special interest in pediatric glaucoma may participate in the management of complicated childhood and developmental glaucomas at the Ann and Robert H. Lurie Children's Hospital of Chicago, also located on the downtown campus. The proximity of all three training sites allows for convenient collaboration in patient management, easy access to Departmental didactic programs and the ability to participate in wide array of research opportunities. Fellows gain experience in the use of state-of-the-art imaging technologies, including ultrasound biomicroscopy, two SD-OCT platforms and two OCTA platforms. 
Although clinical training is the primary focus of the fellowship, fellows participate in at least one clinical research project, culminating in a major meeting presentation and/or peer-reviewed publication. Those with a strong interest in basic research are encouraged to collaborate with basic science faculty in the Department of Ophthalmology as well as other departments, such as Biomedical Engineering (BME), to further their research goals. The Northwestern University BME Department has a long history of world-class research in ophthalmology and visual sciences. Current research relevant to glaucoma includes work in the areas of conventional outflow and anterior and posterior segment imaging using visible light OCT. 
This program is AUPO FCC compliant.
---
Meet Angelo Tanna, MD, Vice Chair, Department of Ophthalmology and Director of Glaucoma in the Department of Ophthalmology at Northwestern.
Explore the wide range of benefits Northwestern University offers. 
---
How to Apply
One clinical glaucoma fellowship position is available annually. Information and applications for the Glaucoma Fellowship may be obtained through the San Francisco Match website. Additionally, a photograph and copy of the applicant's CV is requested and may be forwarded to Alicia Piatkowski.  
Prospective fellows must successfully complete a residency in ophthalmology, be ABO board-eligible in ophthalmology and be a U.S. citizen, permanent resident or have appropriate visa status. Applicants from outside the United States must have passed the USMLE examination and be able to secure an Illinois State Medical license.  
The application deadline is Sept. 1 for training beginning in July.
Current Fellow
Patrick Wu, MD
Residency: Eastern Virginia Medical School
Past Fellows
2022-2023
Dalia V. Zhang, MD
2021-2022
Russell Huang, MD
Private Practice - Huang MD, Bethesda, Maryland
2020-2021
Alisa Prager, MD
Beth Israel Deaconess Medical Center, Boston, MA
2019-2020
Kyla Teramoto, MD
Eye Specialists of Illinois
2018-2019
Alexander Pleet, MD
Ophthalmic Consultants of Boston
2017-2018
Dianna Liu, MD
Cataract & Eye Disease Specialists Inc, MO
2016-2017
Sara Ghobraiel, MD
Horizon Eye Specialists & Lasik Center, AZ
2015-2016
Casey Cahill, MD
Ochsner Vision Center – Ochsner Health Center – Slidell, LA
2014-2015
Noureen Khan, MD
Northern Virginia Ophthalmology Associates, P.C.
2013-2014
Rajen Desai, MD
Witlin Center for Advanced Eye Care and Santamaria Eye Center in East Brunswick, Toms River, & Morristown, NJ.
2012-2013
Adam Breunig, MD
Advanced Eyecare Associates, FL
2011-2012
Matthew Lazzara, MD
Lexington Eye Associates, MA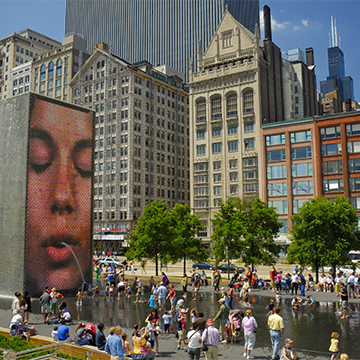 Physician-Scientist Training & Resources
We offer a wide range of resources, mentorship opportunities and training to help our fellows excel as physician-scientists. Explore all of the resources and hear from housestaff who are making research a major part of their career development plans.
VISIT THE STARZL ACADEMY SITE