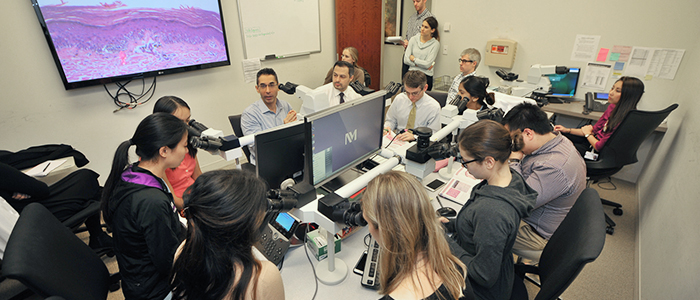 Applications are now being accepted for review by the FAME Membership Committee.
Please review requirements below and prepare the application materials.
Click here to submit your FAME Membership Application 
FAME applications are due by Friday, August 17th
If granted, membership is valid for four years and is reviewed twice annually. New members are added each year.
  1. Your CV
Please be sure your CV highlights* your medical education expertise and contributions to:
Direct teaching and learner assessment
Curricular development
Mentoring
Scholarship in medical education
Leadership and administration
Teaching/educational research
Professional development and teaching awards
*When submitting application, please highlight in yellow the items you would like the Membership Committee to recognize.  
  2. Letter of Recommendation
Letter of recommendation should be from your department chair or from a direct supervisor with knowledge of your teaching skills. 
If a letter is from someone other than your department chair, division chief or course director, please share why you feel that individual is the most appropriate to speak to your teaching skills.
  3. Documentation of Teaching for Promotion
The Documentation of Teaching for Promotion form is a Feinberg School of Medicine form that ALL faculty must complete when the go up for promotion. If you have already gone up for promotion, submit an update version. If you have not yet gone up for promotion, please complete this form as part of the application. This means that you can complete the DTP now as part of the FAME application and update it later when submitting your promotions packet.
  4. Summary of Accomplishments
In 750 words or less, summarize your main accomplishments in health professions education and/or research. Applicants should draw attention to key aspects of the DTP or their CV.