Aims, Wellness & Program Overview
Residents gain experience in all major subspecialties, including cornea and external disease, glaucoma, neuro-ophthalmology, ophthalmic plastic surgery, ophthalmic pathology, pediatric ophthalmology, uveitis, low vision, contact lens, refractive surgery and surgical and medical retinal disease.
Our Program Aims Include:
To recruit high-achieving diverse ophthalmology resident candidates with a proven record of academic accomplishment, leadership, and social service.
To create and maintain a supportive culture of professionalism and resident wellness.
To utilize the elective rotations to develop an individualized residency experience for each trainee in order to broaden the capabilities of the graduating residents and to maximize the yield of residency training.
Provide a training environment that fosters and encourages the practice of evidence-based medicine and scholarly endeavors while encouraging quality improvement and patient safety.
To prepare residents to be lifelong learners, educators and leaders.
To train excellent ophthalmologists who are well-prepared for both comprehensive clinical and surgical practice and subspecialty fellowship training, as well as careers in both academic practice and private practice settings.
Learn more about the program below.
Resident Wellness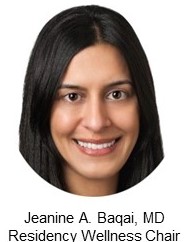 Meet Jeanine Baqai, MD, Assistant Professor of Ophthalmology at Northwestern.
Find more on counseling and psychological services for residents via the McGaw website.
The goal of our wellness curriculum is to promote wellness and decrease resident burnout by promoting resident resilience and decreasing stress. At Northwestern, resident wellness is a top priority. We strive to foster an environment of wellness in the ophthalmology department through education of and discussion with faculty, staff, and trainees. Our goal is to provide a supportive environment for residents while they develop the skills and knowledge to become outstanding ophthalmologists
Faculty mentoring for each resident
Biannual resident events sponsored by department
Discounted memberships to local gyms
Monthly debriefing meetings with the residency program director to freely communicate concerns
Careful monitoring of duty hours, proper management of fatigue
Confidential counseling available to all residents and fellows struggling with any adjustment issues, depression, anxiety, or other mental health concerns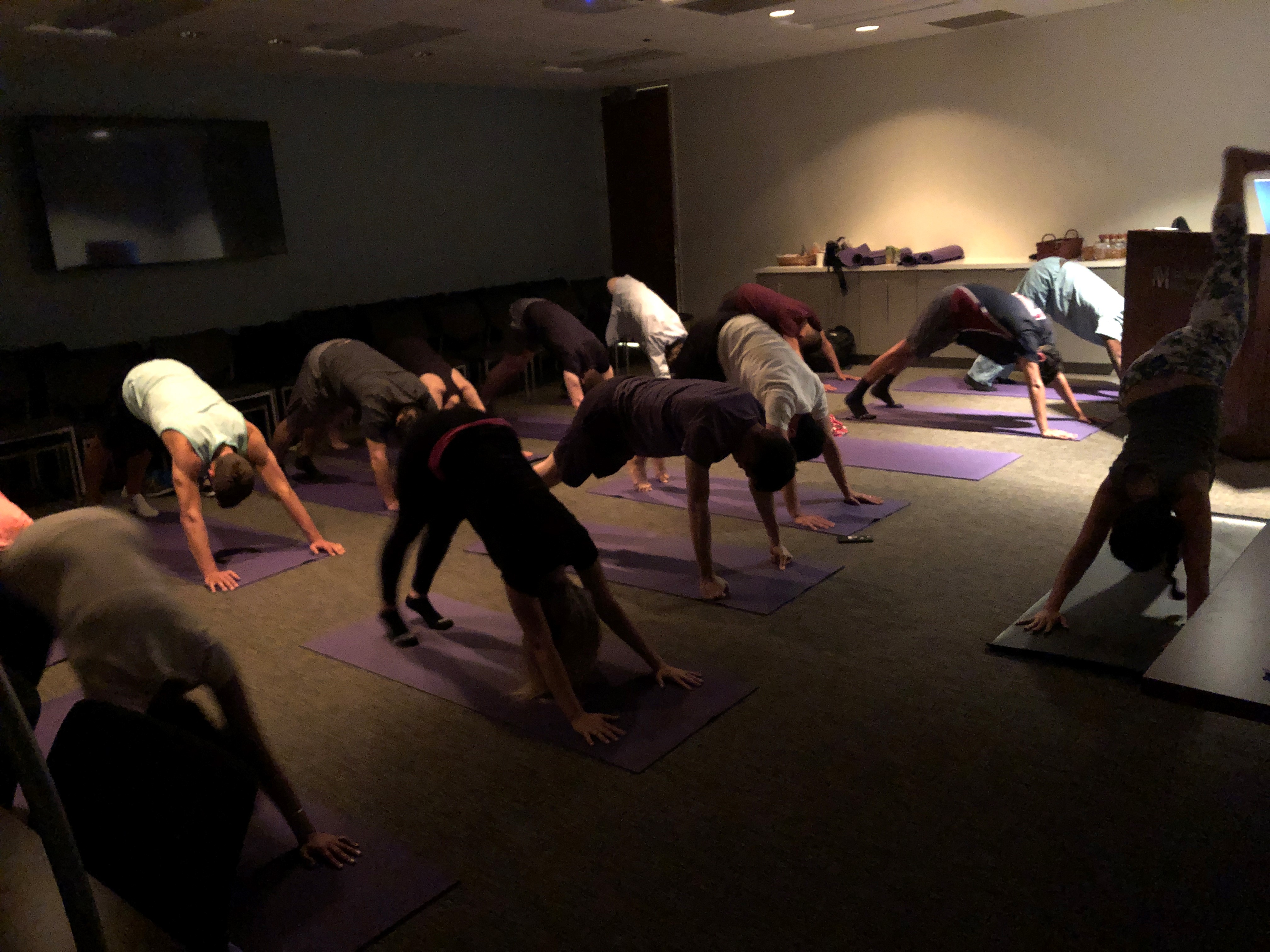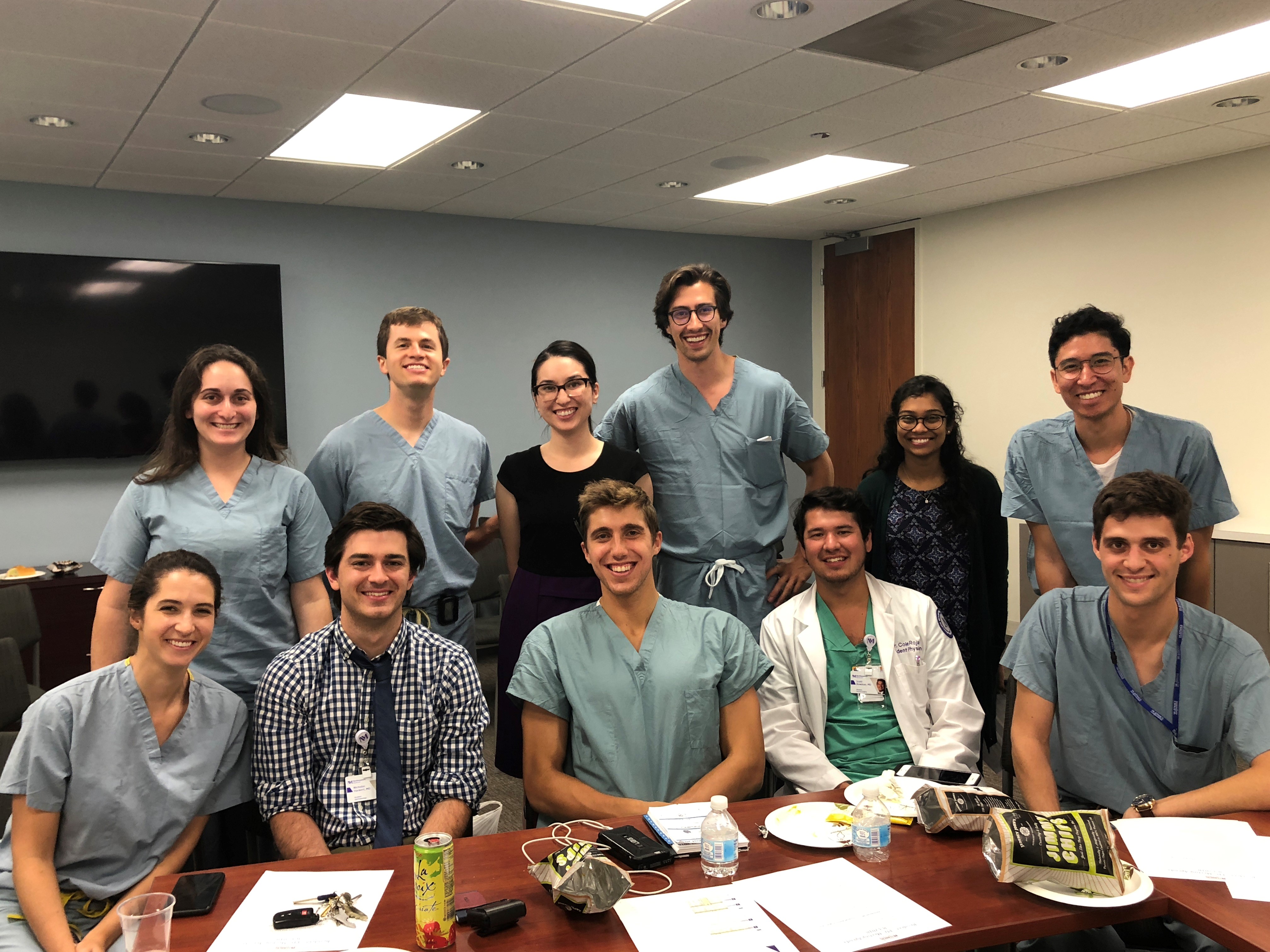 Residency Surgical Curriculum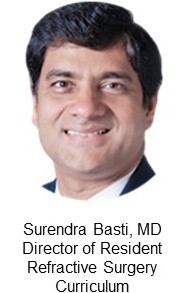 Surendra Basti, MD discusses aspects of the residency surgical curriculum, including the India rotation and the annual phacoemulsification course.
Didactic Curriculum
During the PGY-2 to PGY-4 years, the learner-centered, case-based, 18-month-long didactic curriculum cycle consists of several hours of weekly sessions. Material is presented in focused blocks, each ranging from six to 12 weeks. On Fridays, 8 a.m. to noon is dedicated to classroom learning. The didactic curriculum includes Grand Rounds case conferences, specialty lectures, retina imaging conferences and small-group problem-solving sessions.
On Saturdays during the academic year, the Chicago Curriculum of Ophthalmology offers two hours of lectures weekly featuring the city's best speakers.
See the corresponding accordions below to learn more about the skills covered in each block.
Didactic Curriculum Topics
Neuroradiology 
Neurology
Neurology - Facial Pain, Headaches  
Ischemic optic neuropathy / GCA
Papilledema
Transient Vision Loss
Eyelid and Orbit
Chiasmal and retrochiasmal disorders
Diplopia, Nystagmus, Central Eye Movement Disorders
Pupils
Myasthenia / Ocular Myopathies
Other optic neuropathies (nutritional, traumatic, compressive, retinopathy, etc.
Combination, systemic conditions
Hallucinations, Disorders of Higher Cortical Visual Function
Neuro-Ophtho Jeopardy
Uveitis basics and approach, exam tips, anterior uveitis
Posterior uveitis, panuveitis, "white spot syndromes", intermediate uveitis and scleritis.
Therapeutic approaches and drugs.
Problem based cases.
Complicated uveitis cases.
Benign and Malignant Skin, Lid and Orbital Tumors: Diagnosis, Management, & Surgical Reconstruction
Epipthora and Nasal Lacrimal System Abnormalities: Anatomy, Etiology, Diagnostic Techniques, Treatments & Surgical Procedures
Pediatric Ophthalmic Plastics: Congenital Lid and Orbital Anomalies and Syndromes
Cosmetics: Facial Analysis, Lid and Facial Procedures/Orbital Trauma/Fractures
Eyelid Malpositions: Entropions, Ectropions, Ptosis, Lid Retraction: Etiology, Diagnosis, Treatment, and Surgical Techniques Anatomist's Perspective: Development and Anatomy of the Lids, Orbits, & Eyes
Pathology of Lid and Orbital Tumors
Diabetic Retinopathy
Macular Degeneration; other causes of Choroidal Neovascularization
Retinal Toxicity, Vitreoretinal Interface, Laser Treatment of the Retina
Peripheral Retina, Retinal Detachment, Vitreoretinal Surgery, Intravitreal injections
Ocular Oncology
Hereditary Retinal & Choroidal Dystrophies and Degenerations,
Electrophysiologic Testing
Retina Pearls
Vertical & Special Forms of Strabismus
Optic Disc Abnormalities
Amblyopia / Vision Development / Basics of Strabismus
Esotropia / Childhood Nystagmus
Pediatric Ptosis & Lacrimal Disorders
Pediatric Infectious & Allergic Ocular Disease
Pediatric Retina Minisymposium
Pediatric Cataract & Corneal Disease
Iris Abnormalities
Intraocular Childhood Tumors
Phakomatoses
Exotropia / Pattern Strabismus
Inborn Errors of Metabolism / Genetic Diseases
Pathology of the Cornea
Pathology of the Conjunctiva
Cell Biology
Infectious conjunctivitis
Bacterial keratitis
Fungal keratitis
Herpes Simplex/ Zoster Keratitis
Non inflammatory thinning disorders I
Non inflammatory thinning disorders II
Cornea trauma mechanical
Cornea trauma chemical
Ocular surface reconstruction
"Fuchs Dystrophy: Past, Present and Future"
Diagnosis and management of ocular surface tumors
Update on Corneal Surgery
SLK, CLK, Thygeson keratitis
Dry eye
Scleritis/ Episcleritis/Immune-based sterile corneal ulceration
Corneal dystrophy
Peripheral corneal disease
Pediatric corneal opacity
Intralase didactic
Overview of laser based refractive surg and its complications -
IOL calculations following refractive surg
Intralase wetlab
Visx Didactic and Visx Wetlab
Glaucoma Classification
Primary Open-Angle Glaucoma
Optic Disc and Retinal Nerve Fiber Layer Examination
Advanced Imaging
Pathology
Perimetry
Secondary Open-Angle Glaucomas
Primary Angle Closure
Secondary Angle Closure Glaucomas
Gonioscopy
Laser Surgery For Glaucoma
Iridotomy
Iridoplasty
Trabeculoplasty
Cyclophotocoagulation
Minimally Invasive Glaucoma Surgery
Developmental Glaucomas
Aqueous Humor Outflow
Aqueous Humor Production
IOP Measurement
Corneal Thickness
Medical Therapy For Glaucoma
Glaucoma Clinical Trials
EMGT
OHTS
Incisional Surgery For Glaucoma
GLT
FFS
AGIS
CIGTS
TVT, ABC, AVB
Resident Research Curriculum
The goals of our research curriculum are to teach our trainees a foundation in the scientific method, develop the skills to critically review and interpret scientific literature, and provide the necessary information and framework to complete a high quality research project.
Our curriculum includes didactic experiences, interactive journal clubs, and a structured timeline for research progress. Our didactics cover the scientific method, statistical analysis, grant writing, the electronic data warehouse (a tool to interact with the electronic health record via specific queries), the institutional review board (IRB), research compliance, ethics, and an introduction to different research study designs. These experiences are intended to provide the background information that is necessary to design a research study, get IRB approval and grant funding, execute the study, and appropriately analyze the results.
The journal clubs are focused upon the design of research studies and the validity of the results. Rather than focus on the information learned from the manuscript discussed, our journal clubs offer an interactive environment to teach our residents how to critically dissect a manuscript, decide if it is applicable to their patient populations, and how to implement the results into clinical practice. Furthermore, this process should be illuminating for future manuscript preparations of their research projects.
Our structured research experience includes a discrete timeline for our residents to execute their research thesis. The timeline includes selecting a mentor, choosing a project, finding an advisory committee to help with project development in a small group setting, proposing the project at our research grand rounds for department level feedback, applying for IRB approval and grant funding, executing the project, presenting the interim results at research day, submitting the results to research meetings, writing and publishing the manuscript, and presenting the work at international and local research meetings.
International Experience
Through our partnership with Grewal Eye Institute in Chandigarh, India, we provide a robust cataract surgical experience. This optional surgical rotation introduces the resident to delivering ethical, high-quality care to a socioeconomically challenged sector of the population.