Director of Research's Message
Thank you for your interest in research at the Osher Center for Integrative Health at Northwestern University. We seek to be a catalyst for cutting-edge integrative medicine research that transcends biomedical and social/life science disciplines through synergy and collaboration with university-based clinical departments, centers and institutes; community-based organizations and initiatives; and policy-making bodies.
My goal as the director of research is to bring the wide range of integrative medicine research being done at Northwestern together under the Osher Center umbrella, foster transdisciplinary collaborations and assist and support investigators in conducting cutting-edge research that will grow the empirical evidence base for integrative approaches to health.
Our integrative medicine clinical research studies are based on:
Rigorous methodological approaches and designs to advance the state of the science
Multilevel measurement systems that span patient-reported, bio-behavioral and physiologic outcomes
Translational and team science-based orientations to assure that findings lead to scalable, affordable and accessible solutions in real-world settings
Learn more through our map of integrative medicine research being conducted at Northwestern, and please contact us for more information.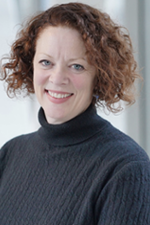 Judith T. Moskowitz, PhD
Director of Research, Osher Center for Integrative Health
Professor of Medical Social Sciences