Relieving suffering and optimizing health.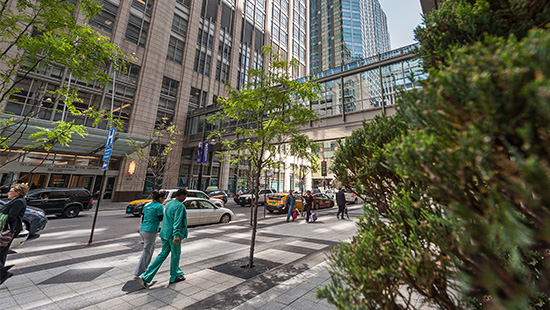 Northwestern Medicine is the shared strategic vision of Northwestern Memorial HealthCare and Northwestern University Feinberg School of Medicine to transform the future of healthcare and become a premier integrated academic health system that positively impacts people's lives. Each day, over 30,000 clinical and administrative staff, medical and science faculty and medical students come together with a shared commitment to superior quality, academic excellence, scientific discovery and patient safety.
The Osher Center for Integrative Health encompasses the traditional pillars of academic medicine: clinical care, research, education and community initiatives. Transforming patient lives through our clinical program, with the ultimate goal of relieving suffering and optimizing health, is what drives our research questions and motivates our teaching efforts. The Northwestern Medicine Osher Center for Integrative Medicine offers patient care services in our outpatient center on the downtown Northwestern Medicine campus (150 E. Huron St., Suite 1100), as well as in several Feinberg-affiliated hospitals.
Explore the Osher Center's patient services, providers, fitness and wellness classes and more on our clinical Osher Center for Integrative Health website.
Services Available Through the Center