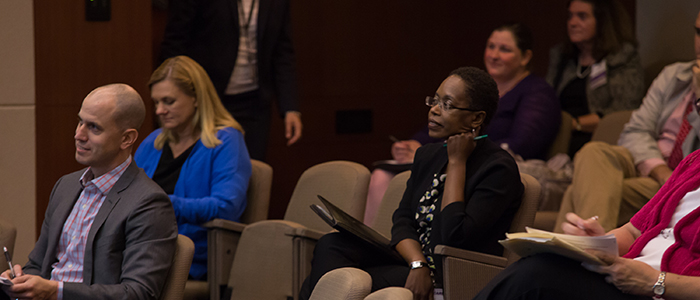 Browse the list below for information on past workshops. If you'd like to schedule your own workshop or see one of these previous workshops revived, please contact FAME@northwestern.edu.
 Bedside Teaching
 Bedside Teaching as Dialogue
 Blended Learning
 Creating a Supportive Learning Environment
 Debriefing Basics for Healthcare Professions Educators
 Feedback and Debriefing
 Large-Group Facilitation
 Large-Group Presenting and Active Learning
 Needs Assessments
 The Role of Professional Culture in Feedback Conversations
 Screencasting Workshop
 Simulation Debriefing
 Simulation Lab Logistics
 Small-Group Teaching
 When Is It Appropriate to Use Simulation?
 Writing Learning Objectives