Why Northwestern?
The Department of Emergency Medicine takes great pride in our residency program's tradition of leadership and the cutting-edge care our faculty and residents provide to acutely ill or injured patients in Chicago. Browse the topics below to learn about the many ways we're proud to say our residency program stands out.
Resident Life
Our people make our program; meet the residents and faculty and learn more about what it's like to live and work in Chicago.
Wellness
Helping our residents balance work and life demands a top priority, and we offer resources to help them succeed.
Research Opportunities
Trainees are exposed to Northwestern's rich research community through their rotations; we also offer a physician-scientist training program.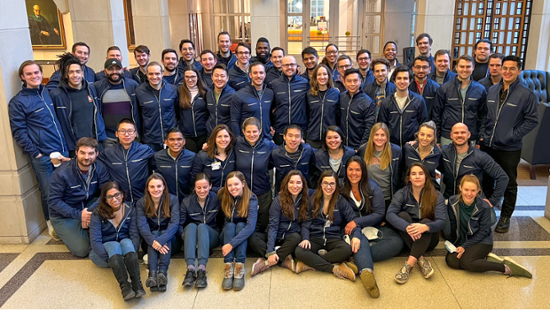 Resident Appreciation
In celebration of EM Resident Appreciation Day, the faculty of Northwestern Emergency Medicine Residency provides each resident with a custom made gift. Each year our residents are recognized for their hard work and dedication.