Northwestern Medicine's clinical operations team focuses on enhancing the care delivery model in the face of ever-present Emergency Department challenges, particularly with Emergency Department crowding and the care of vulnerable patient populations. Through redesigned patient flow, innovative programs and improved care coordination and community relationships, the operations team strives to advance the care for patients in the Chicagoland area.
GEDI Program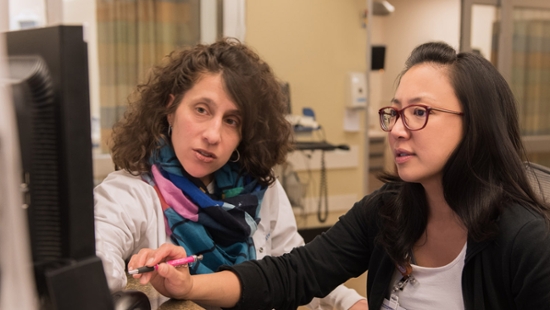 In 2019, Northwestern Memorial Hospital was accredited as a Level 1 Geriatric Emergency Department, the highest tier of GED accredited by the American College of Emergency Physicians.
The accreditation is a testament to the work of the Geriatric Emergency Department Innovations (GEDI) program which began in 2012 with support from the Davee Foundation and a Centers for Medicare and Medicaid Services Health Care Innovations Award. The GEDI program consists of a multi-disciplinary team spearheaded by transitional care nurses, which includes social workers, pharmacists, physical therapists, and occupational therapists who work as a team to improve the care of older adults in the Emergency Department (ED).  The GEDI team works to identify geriatric syndromes and risks and work to returning older adults home safely following care in the Emergency Department. Importantly, the GEDI team communicates with outpatient clinicians and performs follow up phone calls with patients to ensure that they are receiving the proper care when they are discharged.
The GEDI program has seen a sharp reduction in hospitalizations among older adults.
In a study published in 2018
, patients who had care coordinated by a TCN were admitted 36% of the time, compared to 53% of matched comparison patients who did participate in the GEDI program. 
With the success of the GEDI program, Dr. Dresden was awarded an R01 in 2019 from the Agency for Healthcare Research and Quality to further study the benefits of the GEDI program for patients, including measuring the impact of GEDI on patients Health Related Quality of Life.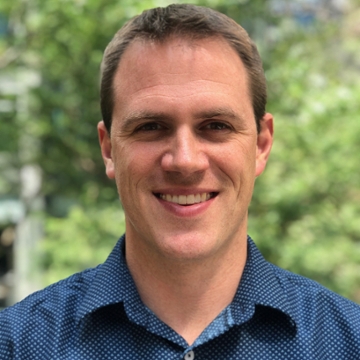 Emergency Department Projects
The spirit of interdisciplinary collaboration that pervades Northwestern creates a dynamic and ideal environment to conduct administrative and operational research. Current projects include:
Alternative Care Pathways – A comprehensive work stream targeted at reducing inpatient hospitalizations and expediting safe, effective, and patient-centered care in the ambulatory setting.  Existing alternative care pathways include a Low Risk Chest Pain Pathway and a Neurospell Pathway for patients with symptoms of TIA or related neurologic symptoms.  Current alternative care pathways in process are Low Risk Pulmonary Embolism and Atrial Fibrillation pathways. Led by Kumar Gandhi and Luke Neill (Admin Fellows), Julian Richardson, PGY4, Amanda Randolph, PGY3.
Telehealth Solutions – To promote safety and minimize risk in the setting of COVID-19, we have initiated ED-based telehealth solutions to provide patients with expedited care and promote patient and staff safety.  
Discharge Process Optimization - Currently implementing a comprehensive process improvement initiative to optimize the process of patient discharge from the Emergency Department to maintain patient privacy, promote understanding of an individualized, patient-centered home care plan, and enhance the patient experience of their ED visit.
Clinical Operations and Administration Fellowship – A newly reinvigorated Clinical Operations and Administration Fellowship that provides an immersive leadership experience and individualized mentorship as well as leverages collaboration across Northwestern Medicine to provide fellows with a foundation in clinical operations, quality improvement, health systems leadership, and patient safety. Current fellows include Kumar Gandhi, MD and Luke Neill, MD.
Academy for Quality and Safety Improvement (AQSI) Projects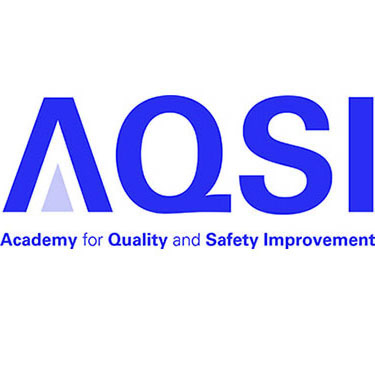 2019-2020
Team "All is Well's" - Led by PGY2 Em Wessling, the team also includes residents: Peter Serina, Vytas Karalius, Niki Patel, and Alex Ireland with faculty support by Tim Loftus. This team's work focuses on CTPE utilization in the ED with an EHR-based clinical decision support tool. 
PE Team - Led by PGY3 resident, Amanda Randolph. 
2018-2019 AQSI Team
Led by PGY4 Dana Loke, the team also includes residents: Laurie Aluce, Andra Farcas, and Justine Ko with faculty support from Abra Fant and Nahzinine Shakeri. This AQSI team focused on gender disparities in ED radiology turn-around-time in the ED. Their work was presented at the 2019 Society of Academic Emergency Medicine Annual Meeting as well as the Inaugural Women in Medicine Summit 2019.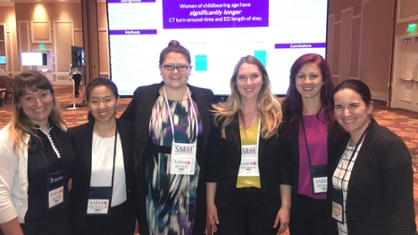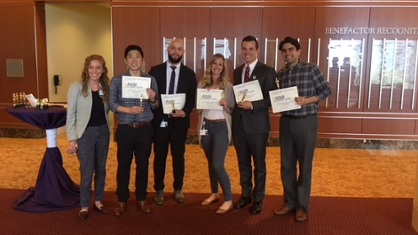 2017-2018 AQSI Team
Led by former residents Jonathan Andereck and Quentin Reuter, this team also includes former resident Aaron Quarles, ED pharmacist Katie Allena and faculty support by Howard Kim. The team's quality improvement initiative focused on peer-comparison prescribing feedback for ED opioid prescriptions. Their findings were published in The Joint Commission Journal on Quality and Patient Safety, 2019.
Many of our faculty and residents participate in the
Academy for Quality and Safety Improvement (AQSI) projects
. Recent projects include:
Reducing opioid prescription from the Emergency Department
Identifying gender disparities in Emergency Department radiology turn-around-time
Improving the evaluation of patients with a head injury and clinical suspicion for a concussion who present to the Emergency Department 
Identifying of fragility among elderly trauma surgery patients and implementing interventions to improve outcomes
Reducing unnecessary blood culture for CAP, cellulitis, and pyelonephritis 
Standardization of sedation usage post-intubation beginning in the Emergency Department and continuing in the MICU
Creating a formal protocol for the care of patients with sepsis and septic shock presenting in the Emergency Department
Improving the timeliness of care for patients with neurologic emergencies presenting in the Emergency Department. 
Establishing safe and efficacious use of conscious sedation in the Emergency Department