Community Outreach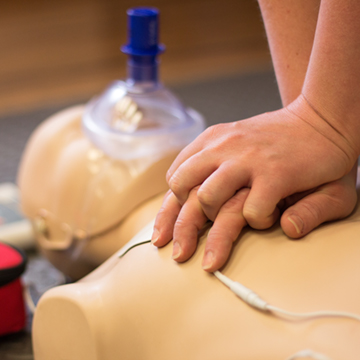 CCARES
The Chicago Cardiac Arrest Resuscitation Education Service (CCARES) is a community outreach organization started by two Department of Emergency Medicine faculty members. The service partners with city agencies, communities, schools and businesses to educate and raise awareness of the importance of bystander CPR and AED use.
High School Engagement
Since 2018, we have partnered with local high school Catalyst Maria to expose students to careers in healthcare. Located in the southwest part of the city, the predominantly Black and Latino students spend a day at Northwestern Memorial Hospital. The day includes a tour of the emergency department and simulation center, a career panel (including nursing, pharmacy, ED techs, physical therapy and physicians) and a presentation on basic skills to help bleeding patients in everyday settings. The goal of the day is meant to get students interested in healthcare careers and allow residents to connect with students in the community. The hope is to build upon this relationship in order to pique the interest of students who may have never considered health careers.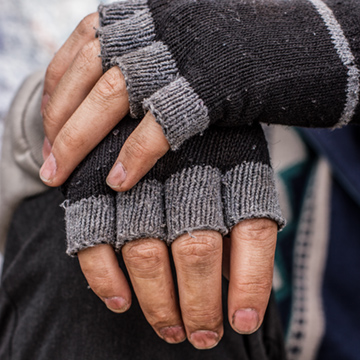 Homelessness Initiative
We remain an active partner in improving the lives and outcomes of patients in our community. The department has supported and encouraged resident and faculty participation in youth outreach and violence prevention. We are also leading an exciting initiative to improve our care of homeless and behavioral health patients. Working with community-based agencies, we are hoping to establish a citywide effort to help our most vulnerable patient populations find the resources they need to live healthy lives.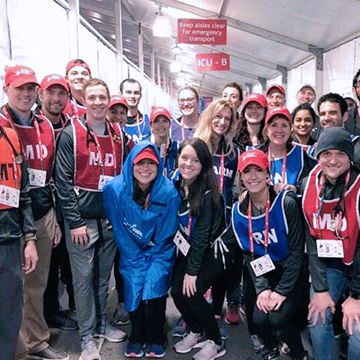 Marathon
The Bank of America Chicago Marathon is an excellent opportunity for residents to get experience treating event-related medical emergencies. Our residents work on the marathon course and in the medical tents rendering medical aid to runners. It is a unique practice environment and provides a robust learning experience. One of our faculty, George Chiampas, DO, is the medical director of the event and also gets residents involved in the event's administration and planning.