Intensive research efforts to develop new therapies.
Clinical Trials
Treatments developed through our investigators' trials might be new drugs or new combinations of drugs, new surgical procedures or devices or new ways to use existing treatments. Search our list of ongoing trials to learn more or find out how to participate in a study.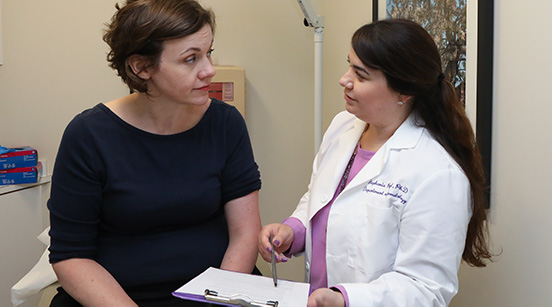 Research Training
Training Grant in Cutaneous Biology
Through mentoring, didactic conferences, research seminars, journal clubs and practical experience, we provide T32 fellows with a fundamental knowledge base in cutaneous biology and teach them how to rigorously apply the scientific method to test specific hypotheses.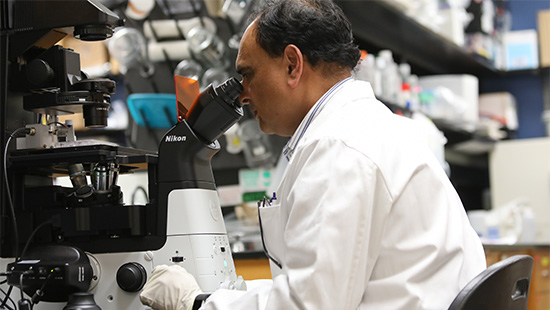 Affiliated Center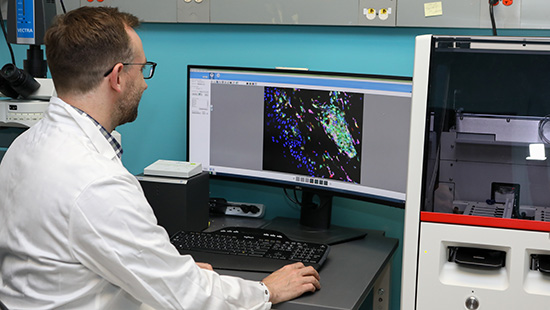 Skin Biology & Diseases Resource-Based Center
The Skin Biology & Diseases Resource-Based Center has promoted outstanding bench and clinical research in cutaneous biology by providing high-quality technical services, enhancing education and communication among our members and facilitating translational research. We are funded through the NIH-National Institute of Arthritis and Musculoskeletal and Skin Diseases.