Dermatopathology Fellowship
The ACGME-accredited Dermatopathology Fellowship Program of McGaw Medical Center of Northwestern University is a joint effort of the departments of Dermatology and Pathology. We are committed to the training of excellent dermatopathologists who will eventually strive for continued dedication to and enrichment of the field.
The first year of training is primarily dedicated to research, and the second year is dedicated to the fulfillment of core requirements for general dermatology/pathology and dermatopathology, dependent on the fellow's background. The fellow will work in conjunction with clinical dermatologists, dermatopathologists and anatomic and clinical pathologists from within both departments. For our complete program listing, please refer to the FREIDA Online database.
Our current fellow is Sepideh (Nikki) Asadbeigi, MD (2020-2022).
Dermatopathology Faculty
Joan Guitart, MD - Professor Dermatology; Division Chief and Program Director
Pedram Gerami, MD - Professor Dermatology
Pedram Yazdan, MD - Assistant Professor Dermatology
Cuong Nguyen, MD - Assistant Professor Dermatology
Stipend and Benefits
For information regarding stipend and benefits, please refer to the McGaw Medical Center website.
How to Apply
This is a two-year program. Our 2020-2022 fellowship position has been filled. We will be accepting applications for the 2022 fellowship from Jan. 1 through July 1, 2020.
To apply, collect the following items:
Curriculum vitae
A personal statement
Official medical school transcripts
Three letters of recommendation
USMLE reports and/or ECFMG (if available)
Send the hardcopy, original documents in one package to the program coordinator at the address below. Letters of recommendation may be included in this package, but should be in sealed envelopes from your letter writer.
Our Fellows
2020-2022: Sepideh (Nikki) Asadbeigi, MD
2019-2020: Joel Sunshine, MD, PhD
2018-2020: Timothy Tan, DO
2017-2018: Tiffany S. Nelson, MD
2016-2018: Timothy VandenBoom, MD
Housestaff Training at McGaw

McGaw Medical Center of Northwestern University offers exceptional training experiences at nationally ranked hospitals and fosters a culture of diversity, innovation and excellence.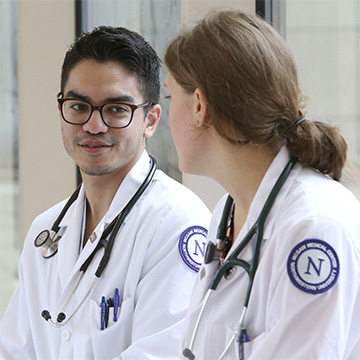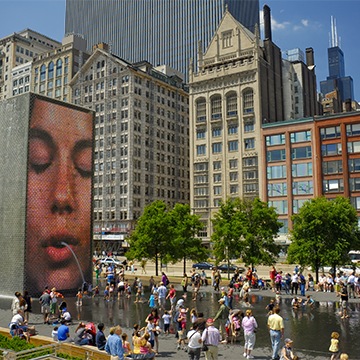 Why Northwestern?

Learn more about the benefits of training at a world-class academic medical center in a diverse and vibrant city of Chicago. Further program details, including the Department of Medicine housestaff manual and a sample training contract, are available on our McGaw Medical Center Graduate Education site.
Physician-Scientist Training & Resources
We offer a wide range of resources, mentorship opportunities and formal training programs to help our residents and fellows excel as physician-scientists. Explore all of the resources and hear from housestaff who are making research a major part of their career development plans.
VISIT THE STARZL ACADEMY SITE