Dermatopathology
Our dermatopathologists specialize in the study of cutaneous lymphomas, melanocytic lesions, all inflammatory disorders and pediatric dermatopathology, including vascular and melanocytic lesions in children. The Dermatopathology Laboratory trains future dermatophologists to conduct both routine and complex procedures.
The Dermatopathology Lab is accredited by the College of American Pathologists and is therefore part of an exclusive group of more than 7,000 laboratories worldwide that have met the highest standards of excellence.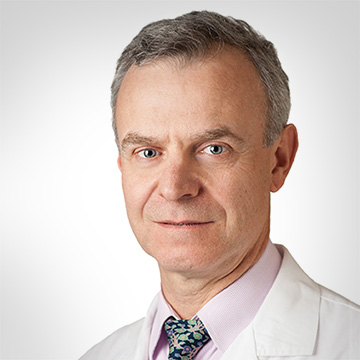 What We Do
 Education
The two-year Dermatopathology Fellowship Program is a joint effort of the departments of Dermatology and Pathology. The first year focuses on research, and the second year is dedicated to the fulfillment of core requirements for general dermatology/pathology and dermatopathology.
Dermatopathology faculty train dermatology and pathology residents, as well as teach medical students and offer educational rotations. Weekly dermatopathology conferences are offered to students, residents, fellows and faculty.
 Research
 Patient Care
The Dermatopathology Laboratory handles approximately 40,000 skin pecimens per year from Northwestern University, referring physicians from the Chicagoland area and across the nation.
Procedures done through the lab include:
Rapid processing and evaluation of hematoxylin and eosin (H&E) stained sections
Molecular studies including TCR and IGH gene rearrangements
Extensive panel of immunohistochemical antibodies and special stains performed in-house
Direct and indirect immunofluorescent studies for immunobullous or connective tissue disease
Molecular analysis of various skin tumors