Chair's Message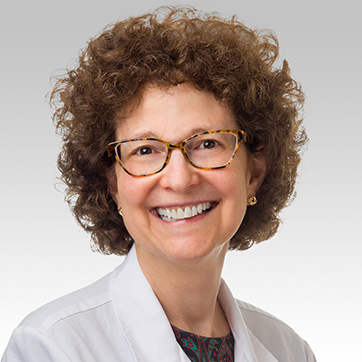 On behalf of our faculty, residents, fellows and staff, I welcome you to the Department of Dermatology at Northwestern University Feinberg School of Medicine. The mission of our department is to provide excellence in education, research, patient care and advocacy.
Our department offers two residency programs — an outstanding three-year residency training program with the opportunity for a four-year (2+2) research track that combines residency and fellowship training and our combined Medicine-Dermatology five-year residency. The McGaw Medical Center of Northwestern University provides a rich academic environment in which our residents gain clinical experience in diverse care environments, including Northwestern Memorial Hospital, the Ann & Robert H. Lurie Children's Hospital of Chicago and the Jesse Brown Veteran's Administration Medical Center.
In the past decade, we have multiplied our faculty four-fold, and we continue to expand in both clinical and research opportunities. Residents receive comprehensive exposure to all aspects of dermatology while working in the outpatient clinics and on the inpatient floors. The patient population and complexity of disorders seen are diverse. Our residents learn about general dermatology, pediatric dermatology, cutaneous and aesthetic surgery and dermatopathology from faculty who are leaders in their fields. Our many multidisciplinary clinics based in dermatology promote training from teams of specialists who bring a perspective beyond that of a dermatologist. Dermatology is the base for the multidisciplinary Skin Cancer Institute of Northwestern Medicine with its distinct clinical and research programs on melanoma, CTCL, epithelial carcinomas/transplant service, onco-dermatology (mucocutaneous side effects of cancer interventions) and skin cancer education. Our Inflammatory Skin Disorders program includes specialty clinics in eczema (our center includes dermatologists, allergists and a neurology/sleep expert), psoriasis-psoriatic arthritis, connective tissue disorders and contact dermatitis. Our Women's Skin Health program offers expertise ranging from vulvar disease to hair disorders to cosmetic issues to pregnancy concerns. Another example is our Center for Ethnic Skin, which offers cutting-edge services for pigmentation issues, keloids and other problems seen more often in individuals with skin of color. Our goal is to nurture the career development of our residents through innovative and individualized programs to extend skills teaching, research and more specialized areas of practice.
Our bench and clinical research programs are internationally recognized. Ranked fourth this year in NIH funding, Northwestern has one of a handful of NIAMS-funded Skin Biology & Diseases Resourced-Based Centers (SBDRC) with 70 scientists from 16 Northwestern departments conducting research as members. Scientists focus on keratinocyte biology, nanotechnology, sensor research, genomics and epigenomics, cutaneous inflammation and immunology, wound healing, the biology of carcinomas and melanomas and epithelial stem cells. Two areas of focus of our SBDRC are bringing together clinicians and scientists to collaborate toward translational research (facilitated by our cores) and our Minority and Sex Awareness program, highlighting biologic differences. Our T32 funding from NIAMS supports the career development of physician-scientists, leveraging the outstanding scientific community, which continues to grow rapidly with the opening this year of the new Simpson Querrey Biomedical Research Center on campus. Our Clinical Research Unit is one of the largest in the country and provides infrastructure support for a wide variety of research directions, including for our trainees.
Our department, originally established in 1896, is one of the oldest departments of dermatology in the country. Graduates of our dermatology residency program and research training programs have become academic and community leaders in dermatology and dermatological research locally, nationally and internationally.
Thank you for visiting our website and learning about the breadth and depth of expertise that our department offers. If you have further questions, please feel free to contact us.