Ethnic Skin & Hair
The Northwestern Medicine Center for Ethnic Skin & Hair is one of the first centers in the United States specifically dedicated to the treatment of skin, hair, and nail conditions unique to individuals of diverse racial and ethnic backgrounds, such as Black, Asian, East Indian, Latinx and mixed descent.
We are committed to addressing the unique needs of skin of color patients through cutting edge clinical and basic science research, exceptional and personalized clinical care, and education of our patients, community and future healthcare providers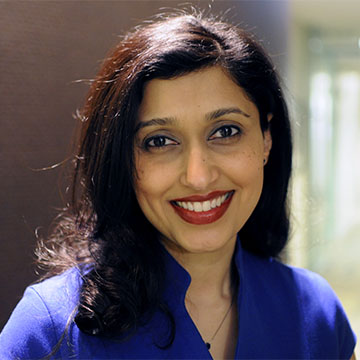 What We Do
 History
In 2005, the Department of Dermatology of Northwestern University's Feinberg School of Medicine created the Center for Ethnic Skin, a specialized center focused on the diagnosis and treatment of hair, skin, and nail disorders in patients of color, including those who identify as Black, Asian, Latinx, Indigenous and Pacific Islander, and mixed descent. In 2020, the center was renamed the Northwestern Center for Ethnic Skin and Hair (NCESH). Today we are a multidisciplinary center furthering dermatological understanding of ethnic skin, hair, and nails in the areas of patient care, research, and education.
 Education
We educate our future clinicians in the unique needs of skin of color throughout the course of their training. We have partnered with Northwestern University Feinberg School of Medicine to offer early and ongoing exposure for medical students to the diagnosis and treatment of skin, nails, and hair in patients of color. Our post-graduate medical residents participate in a Skin of Color Curriculum, receiving lecture and clinical training from faculty who are nationally recognized as leaders in the treatment of skin of color.
 Patient Care
Our faculty have clinical expertise in a variety of hair, nail and skin of color disorders, including acne, alopecia, keloids, post-inflammatory hyperpigmentation, pseudofolliculitis barbae, vitiligo, melasma, and hidradenitis suppurativa. We offer counseling and treatment for these diseases and others, as well as cosmetic dermatology services.
 Clinical and Basic Science Research
The Northwestern Center for Ethnic Skin and Hair is continually endeavoring to further our understanding of dermatological disease and treatment in people of color. Selected publications from our faculty members are listed below.
We aim to ensure that patient demographics for clinical trials and projects in dermatology are reflective of our greater population. We encourage clinical trial participation for patients of all racial and ethnic backgrounds. See a list of our current clinical trials.
 Research Publications
Le Poole IC. Myron Gordon Award paper: Microbes, T-cell diversity and pigmentation. Pigment Cell Melanoma Res. 2021 Jan; https://doi.org/10.1111/pcmr.12957. PMID: 33438345
Maisel A, Waldman A, Poon E, Alam M. Types of Cosmetic Procedures Requested by Different Types of Patients and the Reasons for These Preferences. Dermatol Surg. 2020 Dec; 46(12): 1728-1732. https://doi.org/10.1097/DSS.0000000000002632. PMID: 32852422
Rorex JN, Ferguson N, Kundu RV. How to obtain a dermatology residency: a guide targeted to underrepresented in medicine medical students. Cutis. 2020July. 106 (1):12-13.  PMID: 32915928.
Gorbatenko-Roth K, Prose N, Kundu RV, Patterson S.  Assessment of Black Patients' Perception of Their Dermatology Care. JAMA Dermatol. 2019 Aug 21. doi: 10.1001/jamadermatol.2019.2063. PMID: 31433446.
Kundu RV, Mhlaba JM, Rangel SM, Le Poole IC. The convergence theory for vitiligo: A reappraisal. Exp Dermatol. 2018 Apr. PMID: 29704874.
 Faculty Members