Outcomes Measurement and Survey Core
Mission
The Outcomes Measurement and Survey Core (OMSC) serves the needs of the cancer researchers within the Robert H. Lurie Comprehensive Cancer Center. The mission of this core facility is to provide consultation and support for research that involves collecting, analyzing or interpreting self-report data in culturally diverse populations. The OMSC is housed within the Department of Medical Social Sciences, which also provides similar services to any member of the Northwestern community.
Services Offered
The OMSC provides expertise on the best ways to measure outcomes derived by self-report, serves as a central resource for state-of-the-science instruments and measurement methods, and provides in-house research support services for translation, collection and analysis of outcomes and survey data.
Research Design Consultation Services

Assistance with development of new protocols
Questionnaire/Survey selection and development
Recruitment strategies and assessment plans
Analysis methods

Programming & Analysis Services

Computer-based questionnaire administration tools
Scoring algorithms
Psychometric and statistical analysis and interpretation

Research Operations Services

Training for study interviewers
Multilingual study interviewers
Multilingual translations of questionnaires and surveys
Qualitative methods (focus groups, cognitive interviewing)
Acknowledgement
All manuscripts and grants presenting work supported by this core should include the following acknowledgement:
"This work was supported by the Northwestern University Outcomes Measurement and Survey Core and a Cancer Center Support Grant (NCI CA060553)."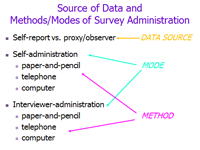 Contacts
Nan E Rothrock, PhD  
Director
(312) 503-3514
David Cella, PhD  
(312) 503-1086
Elizabeth Hahn, MA  
(312) 503-9804
Jin-Shei Lai, PhD  
(312) 503-3370
Karen Kaiser, PhD  
(312) 503-3521
Azra Muftic  
Coordinator of Research Study Programs
(312) 503-5420
---
Location
Department of Medical Social Sciences
625 N. Michigan Avenue, 22nd Floor
Chicago, Illinois 60611
(312) 503-7708
OMSC@northwestern.edu