The Innovations Laboratory at Northwestern Simulation works with healthcare professionals to develop medical training devices for use in medical education and research across the country. These products address unique educational gaps and are made to client specifications using real patient data. The lab can also manufacture previously designed models.
What We Do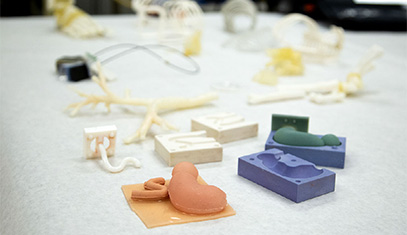 Device Portfolio
We produce and adapt synthetic and hybrid training models for medical education and research.
Browse our devices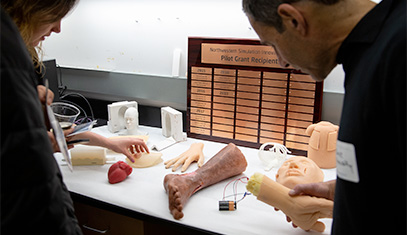 Pilot Grant
This semi-annual award grants recipients the lab services needed to develop a small, proof-of-concept physical model.
Find out more & apply
Publications
We continually rework our creations based on the most recent research in our field.