Transforming healthcare with simulation-based education, research and innovation.
Tour Spaces
Our state-of-the-art facilities on the Northwestern University Chicago campus feature clinical simulation, surgical simulation, virtual reality and meeting spaces. First-rate equipment and adaptable rooms allow for customizable setups and realistic representations of numerous medical scenarios.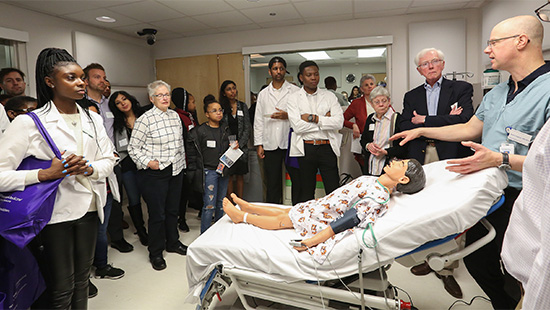 Services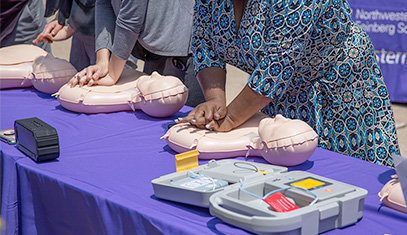 Industry Partnerships
We work with healthcare industry partners, including medical associations and medical device companies, for research, training and product testing.
Industry Services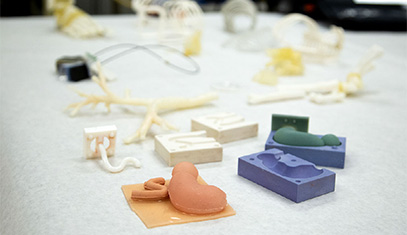 Innovations Lab
The lab develops and adapts training devices and models for use in medical education and research across the country.
Innovations Lab Services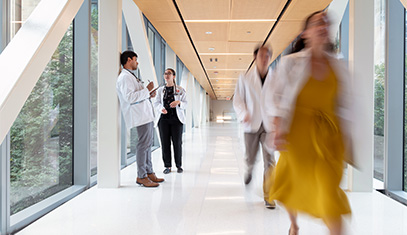 Faculty Support
We collaborate with Feinberg affiliates to help provide resources for educational technology, curriculum development, and diversity and inclusion.
Faculty Support Services
Educational Opportunities
Every year, we serve thousands of students virtually and in-person across a wide range of educational programs, from undergraduate to continuing medical education. 
Contact Us
Our team supports healthcare professionals in integrating simulation-based tools into training and prepares them for excellence in their practice. Connect with us to reserve a space or to ask questions about our services and research.