The Starzl Scholar Award provides fellowship salary support as part of our Pre-K program. This award reflects the Dean's Office's commitment to advancing diversity in biomedical science among our physician-scientist trainees. We hope that through this program, our physician-scientist trainees will be able to advance their research to be competitive for a K award.
2024 Award Application
We encourage you to apply for the Starzl Scholar Award, which provides fellowship salary support for up to two years. This Award reflects the Feinberg School of Medicine's commitment to advancing diversity in biomedical science among our physician scientist trainees. We specifically seek applications from physician scientist trainees in post graduate training (residents, fellows, postdoctoral fellows) who are from groups underrepresented in the scientific workforce (We follow the NIH definition for underrepresented populations: https://diversity.nih.gov/about-us/population-underrepresented).
The goal of this program is to enable you to advance your research to be competitive for a K award.  
Please include the following in your application:
Candidate NIH biosketch
Primary mentor NIH biosketch (if more than one mentor, please also provide biosketch for secondary mentor)
Research proposal (1 page of Specific Aims and 2 pages of experimental plan for a total of 3 pages, excluding references)
Career plan statement (1 page)
Mentor support letter
Please combine all the above into one PDF file and submit via email to Dr. Han Yu (han.yu@northwestern.edu) by January 2024. If you have questions about eligibility, please contact us.
Current Recipient
Mariana Hernández González-Monje MD, PhD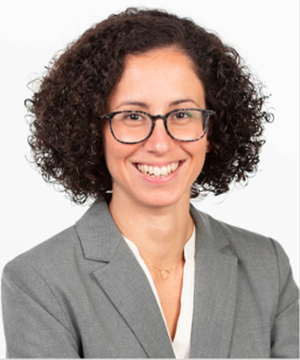 Mariana Hernández González-Monje MD, PhD, is a postdoctoral scholar in the Department of Neurology at Northwestern University Feinberg School of Medicine and a Movement Disorders fellow. 
Mariana received her medical degree at Universidad Autónoma de Madrid, Spain, and completed her residency in Neurology at the Hospital Universitario Clínico San Carlos, Madrid, Spain. She was awarded her PhD in Neuroscience in 2020 at Universidad Autonomous of Madrid, studying the dopaminergic innervation of the thalamus in an experimental non-human primate model of Parkinson's disease. Shortly after, she joined Northwestern University to expand her body of research and receive cell biology training in Dr Krainc's lab, where she is conducting her research.  
With the support of the Starzl Academy, during the upcoming years, Mariana is excited to undertake a very creative project focused on a form of Parkinson's disease caused by mutations that regulate dopamine synthesis. This particular genetic disorder offers an opportunity to more directly establish the role of dopamine metabolism in Parkinson's disease, as opposed to other previously studied mechanisms. Additionally, due to the implication of dopamine metabolism in DOPA-responsive dystonia, the study will open new venues to researching the role of dopamine in basal ganglia circuitry dysfunction.
Previous Recipient
Timothy Luigino Sita, MD, PhD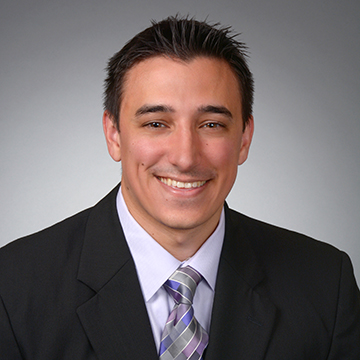 Timothy Luigino Sita, MD, PhD, is a fifth-year chief resident in the Department of Radiation Oncology at Northwestern Feinberg School of Medicine. Sita's career goal is to run a basic science laboratory focused on understanding the biology of brain tumors while treating patients as a clinical radiation oncologist. This dream is inspired by his grandfather and fueled by the many patients whom he has had the pleasure of meeting.
Sita's research focuses on understanding how brain tumors hijack normal brain's activity to drive their own tumor growth. Recent discoveries have shown that brain tumors deeply integrate with normal neurons. These tumors form electrical network connections with neurons that allow them to both provoke and exploit excitatory messages, promoting tumor dissemination throughout the brain.
How to stop this integration between brain tumors and neurons is what Sita hopes to study in his lab. One promising idea is the repurposing of electroconvulsive therapy (ECT), the therapeutic induction of seizure, as a mechanism to disable tumor-neuron connections. ECT has been used by psychiatrists for nearly a century as one of the most rapid and efficacious treatments for severe psychiatric disorders. Sita's preliminary data demonstrate that applying ECT to mice with brain tumors disassembles the cellular machinery required for brain tumors to form their pathologic network with neurons, slowing tumor growth and prolonging mice survival. Further, therapeutic compounds normally unable to cross the blood-brain barrier can enter patients' brains after ECT treatment, enabling critical access for brain tumor therapeutics.
With the support of the Starzl Academy, Sita is excited to keep exploring the use of ECT in brain tumor research and searching for new breakthroughs for brain tumor patients.