Director's Message
Elizabeth M. McNally, MD, PhD
Director, Starzl Academy
Director, Center for Genetic Medicine
Elizabeth J. Ward Professor of Genetic Medicine
Professor of Biochemistry & Molecular Genetics and Cardiology in the Department of Medicine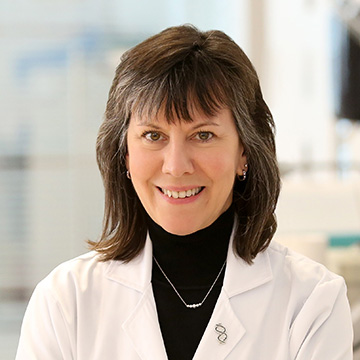 Welcome to the Thomas Starzl Academy website at the Feinberg School of Medicine. Through the Starzl Academy, Northwestern looks to inspire and support our physician-scientist trainees, appreciating their needs during postgraduate training by providing mentoring and formalized programming. We recognize the unique role physician scientists have in discovering translational targets and developing tomorrow's treatments for human disease.
Physician-Scientist Training Programs
The Starzl Academy serves as an umbrella over our many specific and highly accomplished PSTP programs across Northwestern Medicine clinical departments.  We seek a community that keeps individuals connected to the investigative component of their training throughout their programs, exposing them to the full breadth of opportunity here at Northwestern, and encouraging multi-disciplinary interaction and collaboration. We do this through a variety of touchpoints, including seminars, grant writing support, career development, research funding assistance and mentorship.
Our goal is for Starzl Academy trainees to be equipped with an expanded and refined set of skills to bring cutting-edge scientific advances and technologies to the increasingly complex care of today's patients. 
Opportunity for All
We understand that not all residents and fellows will choose an investigation-intensive path. The Starzl Academy looks to encourage all trainees to incorporate scientific research into their time at Northwestern and to enable successful research that augments clinical interests. We offer a vast and varied system of research institutes and centers, an exceptional network of mentors and resources to support any scientific research goal.
Thank you for your interest. We encourage your feedback.