Summer Experiential Workshop
The 2022 Summer Experiential Workshop is canceled. Please check this webpage for future updates.
The Graduate Program in Genetic Counseling offers a summer experiential workshop in genetic counseling. This unique workshop combines lectures, discussion and patient experiences to provide the interns with a broader view of the genetic counseling profession in preparation for graduate school. We accept approximately 20 students each summer for the one-week workshop.
Topics Addressed
Life as a genetic counseling graduate student
Firsthand experiences of genetic counselors
Thesis development
Ethical and cultural issues
Patient experiences
Disabilities and illness
Alternative careers for genetic counselors
Public health and current issues in genetic counseling
Graduate school application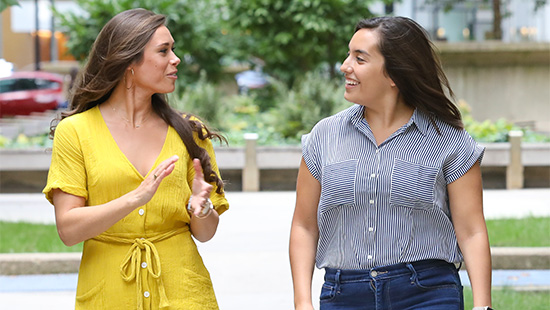 Chicago-area genetic counselors serve as faculty, giving workshop attendees exposure to professionals with a range of experience from across the country who work in varied specialties.