Pepper Scholars Program (PSP)
The Pepper Scholars Program is designed to train future leaders in geriatrics. Over three years, we select Pepper Scholars from a pool of competitive junior faculty applicants. We then provide a robust program to guide them in successfully launching their research careers in caring for older adults with MCC.
The program includes:
Orientation bootcamp and assistance with crafting an individual development plan (IDP)
Connection to Research Design and Analysis Methods Program (RAMP) mentors
Mentor development workshops
Early career faculty development programs and grant writers' groups
Eligibility for pilot project awards administered by the Pilot/Exploratory Studies Core (PESC) or mini K awards (protected time) administered by the Research Education Core (REC)
Networking opportunities
Pepper Scholars are selected by the PESC and receive training through the REC.
The next Scholar application will open in 2024.
Wave 4 (2023-2025) Pepper Scholar
Diana Chirinos, PhD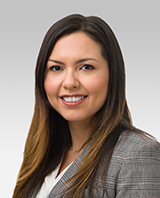 Dr. Chirinos is an Assistant Professor in the Department of Preventive Medicine. She is a licensed clinical psychologist with training in public health and behavioral medicine. Her interdisciplinary program of research focuses on understanding the role of demographic and psychosocial factors as determinants of cardio-metabolic health.  Specifically, she is interested in (1) characterizing the cardiovascular risk profile of vulnerable populations, such as ethnic minorities or bereaved spouses; and (2) elucidating the biobehavioral pathways underlying the relationship between chronic stressors, such as depression or sleep disturbances, and cardio-metabolic conditions. Her long-term goal is to design well-informed targeted interventions to reduce the burden of chronic stress and chronic disease among vulnerable populations.
Faculty Profile: Diana A Chirinos, PhD
Pepper Pilot: Differential Associations Between Spousal Bereavement, Physical Functioning and Health Outcomes Among White and Latino Older Adults
Wave 3 (2022-2024) Pepper Scholars
Wave 2 (2021-2023) Pepper Scholars
Wave 1 (2020-2022) Pepper Scholars