Our center's mission is realized through six key research programs.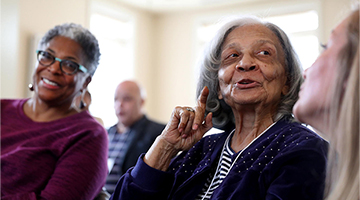 Psychosocial Support Program (PSP)
Our program comprehensively examines psychosocial determinants of health and the role of formal and informal support networks — including caregivers — in the management of individuals with complex care needs. PSP applies mixed methods approaches to elucidate barriers and facilitators to optimal care management, and the development and evaluation of scalable health system strategies for identifying and mobilizing psychosocial support resources.
Director: Rachel O'Conor, PhD
Learn More