Patient-Reported Outcomes Measurement Core
The Measurement Core provides measurement expertise for the entire Northwestern OAIC and national Pepper Center Network and serves as a resource to the Research Education Component for junior faculty seeking skills in measurement and the deployment of tools in primary care. 
Measurement Core Team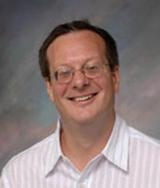 Daniel K Mroczek, PhD
Co-Director
Director of Personality & Health, Dept of Psychology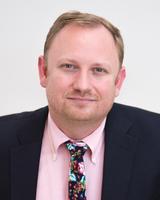 John Devin Peipert, PhD
Co-Director
Assistant Professor of Medical Social Sciences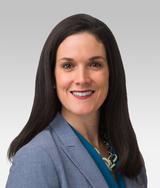 Eileen Graham, PhD
Co-Investigator
Research Assistant Professor of Medical Social Sciences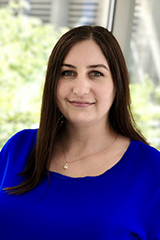 Eleanor Small
Resource Core Manager
Research Project Coordinator, CAHRA
eleanor-small( at )northwestern.edu
312-503-2497
Resource Access
The Measurement Core is intended as a resource for affiliated faculty and programs. If you would like assistance from the Measurement Core, please submit your request here.  See below for examples of how we might be able to help.
The Measurement Core offers the following consultation services to Pepper affiliates:
Research to better understand the clinical meaning of scores in specific diseases or conditions, including developing clinical cut-offs and meaningful change
Integration of HealthMeasures using technology applications in primary care practice settings
Evaluating the effects of interventions or alternative healthcare delivery systems
Extending the range of measurement covered by a HealthMeasure item bank
Advancing psychometric analyses of measures
Construction of new linking tables using PROsetta Stone methodology
Translation and cross-cultural validation
Research design consultation, including selection of measures, assessment methods, and interpretation of psychometric analyses
Custom assessment technology development in clinical, educational, or research settings
Consultation on measurement selection and application
How to use patient-reported outcomes for participant/patient self-management
Mapping associations between HealthMeasures phenotypic results and neuroimaging of brain structure and other functional elements
Expanding accessibility of NIH Toolbox measures for use in populations with a variety of disabilities
Workshops and training
Please contact us to request consultation
Measures
Existing Measures We Use
The Department of Medical Social Sciences at Northwestern University Feinberg School of Medicine is the home of a patient-reported outcome and human function distribution center known as HealthMeasures. HealthMeasures consists of four comprehensive health outcome measurement systems that measure self-reported physical, mental, and social health, including symptoms, wellbeing, physical function, motor performance, dexterity, balance, vision (and visual functioning), olfaction, hearing, taste, affect, social function, and cognitive function, across the lifespan.
Measurement systems we curate include:
PROMIS® (Patient-Reported Outcomes Measurement Information System®)
Neuro-QoL (Quality of Life in Neurological Disorders)
ASCQ-Me (Adult Sickle Cell Quality of Life Measurement Information System)
NIH Toolbox® (NIH Toolbox for Assessment of Neurological and Behavioral Function®), assessing well being and function
Development of New Measures
Core faculty will carry out a Developmental Project that seeks to build an individualized patient-centered system for monitoring relevant patient-reported outcomes for older adults living with MCC via a customized set of existing patient-reported measurement tools. This individualized strategy will be patient-driven, allowing for older patients to decide which patient-reported outcomes should be prioritized based on their values and preferences (e.g. pain, physical function, fatigue, independence). Individualized, patient-centered measurement has a high potential for increasing older patients, particularly those with MCC, meaningful engagement in primary care. It also may reduce functional impairment associated with MCC by virtue of greater patient, and likely caregiver involvement in treatment decision making.
To inform patient-based studies of MCC in primary care, the Measurement Core will also leverage an External Project on quality of life, functional status and MCC in older adults, linking to clinical subspecialty practices.
Contact Us