Healthcare Technology & Design Core
The Design Core provides expertise to junior investigators, Core and National Pepper Center Network faculty in the design, development, evaluation, and implementation of technology-enabled services for older adults with MCC, while simultaneously developing 'best practice' design guidelines through development projects.
Design Core Team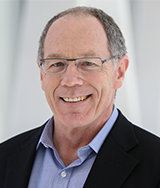 David C Mohr, PhD
Director
Director, Center for Behavioral Intervention Technologies (CBITs)
Professor of Preventive Medicine (Behavioral Medicine), Medical Social Sciences and Psychiatry and Behavioral Sciences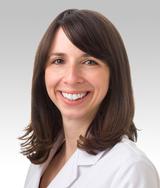 Emily Lattie, PhD
Co-Director
Assistant Professor of Medical Social Sciences and Preventive Medicine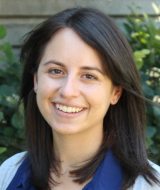 Maia Jacobs, PhD
Co-Investigator
Assistant Professor Computer Science
Assistant Professor of Preventive Medicine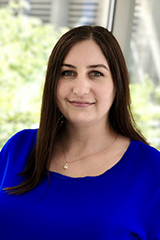 Eleanor Small
Resource Core Manager
Research Project Coordinator, CAHRA
eleanor-small( at )northwestern.edu
312-503-2497
Resource Access
If you would like assistance from the Design Core, please submit a request through the Center for Behavioral Intervention Technologies (CBITs), which is led by our Design Core Faculty.
Development Projects
The Design Core develops 'best practice' design guidelines pertaining to user interface and experience elements that are unique to older adults with MCC, informing future eHealth and mHealth tools to be deployed in primary care.
xPress, a voice-controlled online blogging community for older adults with vision loss, was developed by Dr. Piper. In formative design study of 5 older adults (M age = 72.2 years), there was interest in connecting with peers. xPress was developed and allowed users to record, listen to, and comment on blog posts, and to listen to others' comments. In a 10-week deployment with 7 older adults (M age = 75 years), participants created 75 recordings. Main themes were sharing experiences new peers, seeking support, and sharing information. Results demonstrate older adults' capability for using digital tools.
ThinkFeelDo is a web-based intervention designed by Drs. Mohr and Lattie that has been effective in treating depression in primary care. In a pilot study to treat depression among adults aged 65+ that compared two versions of an 8-week web-based program to waitlist control (WLC) in 47 participants. One version included our standard care management program, while the other added a social network. Both conditions produced large pre-post effect-sizes (individual: d=2.27, p<.0001; networked d=1.09, p<.0001), which were larger than the WLC (d=.23, p=.44). This study illustrates our capacity to develop and evaluate usable and effective TES for older adults.
PlanYourLifespan.org (PYL) was developed by Dr. Lindquist. PYL is a free, nationally available tool that educates family caregivers and older adults on illnesses that occur with age, facilitates decisions to be made, and connects users to home-support resources available locally/nationally that can provide support now or in the future. It was tested in a randomized controlled trial among 385 community-based subjects > 65 years. Participants in the PYL arm had significantly higher reports of adaptive planning behaviors at 1 month than those in the control arm (p < 0.005). Dr. Lindquist conducted a qualitative analysis of Amazon Echo users' comments posted on the website Amazon.com. Qualitative analysis revealed six ways older adults used Echo: 1) socialization/ entertainment, 2) reminders, 3) responding to health-related questions, 4) utility for bed-bound individuals to control home functions, 5) emergency communication (calling pre-set contacts). Users noted some issues, including not responding to voice, inability to produce answers to health questions or call 911. Overall, results demonstrate how technologies can support aging-in-place for older adults.