HeartShare Research Skills Program Welcomes Trainees
HeartShare is excited to welcome the inaugural cohort of the HeartShare Research Skills Training Program. The program is a 1-year, full-time research fellowship intended for post-doctoral trainees interested in gaining clinical research skills in data science. 
Sanjiv Shah, Director of I.AIM's Center for Deep Phenotyping & Precision Therapeutics, is the Primary Investigator of the HeartShare Data Translation Center. Abel Kho, I.AIM Director, and Yuan Luo, I.AIM Chief AI Officer, are co-Primary Investigators.
The Trainees: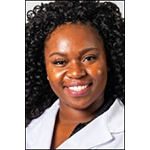 Anna Awolope
MD Candidate (2024)
University of California Davis
What is a cause that you are passionate about?
I am passionate about health equity, working towards better health outcomes for the nation's most vulnerable populations through education, research, and medical practice.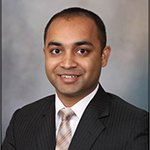 Ahmed Fayyaz
Research Associate
Mayo Clinic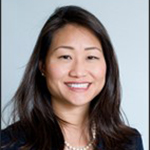 Hanna Gaggin
Clinical investigator, educator and cardiologist
Mass General

What would people be surprised to know about you?
I come from a family of creatives, a lot of musicians, artists, writers regardless of their daytime jobs. I wanted to be a 'reader' when I grew up. It would be a job where I would get to read amazing fiction books all day in a cool library filled with endless supply of books. As a result, I grew up writing, drawing and taking photographs all my life. Music is big in my life also, mostly enjoying other people's music but playing a little. I have done a few casual art shows, been commissioned to do a project and sold a few pieces.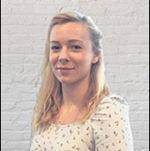 Adrienne Kline
Postdoctoral Scholar
Northwestern University

What advice would you give to a student wanting to get into your field of study? 
Pursuing a career in machine learning and health, I have learned the value of never forgoing the engineering, computer science and statistics/math fundamentals that surround it. Having been trained in engineering and medicine I feel better equipped coming to this field with technical expertise to create novel methods and tech while also being able to contextualize it (medicine), that informs the real-world relevance. That fundamental training becomes the crux on which new methods and techniques are built and will ultimately allow you more lateral flexibility and relevance in your own career.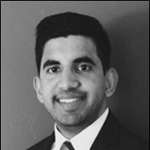 Praneet Mylavarapu
MSAI Candidate, Northwestern University
Northwestern University
Do you have plans for post Fellowship/Internship? 
After fellowship, I plan to continue my training as a cardiology fellow. My current clinical interests are in critical care cardiology, heart failure, and structural disease interventions. I enjoy working in an acute setting where physiology guides decision making and where you can have the greatest impact on a patient's outcome. My goal is to combine these interests with machine learning and computation to work on impactful projects that may improve our approach to diagnosis, risk stratification, and therapies.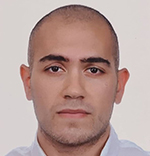 Oday Salman
Postdoctoral Research Fellow
University of Pennsylvania
Do you have plans for post Fellowship/Internship? 
After I complete my HeartShare fellowship, I plan on completing my post doc at Penn and applying to the 2023-2024 National Residency Matching Program (NRMP) match season for internal medicine!


About HeartShare
HeartShare is a NIH-funded program to conduct large-scale analysis of phenotypic data, images, and omics from patients with heart failure with preserved ejection fraction (HFpEF) and controls in order to characterize mechanisms of disease and identify therapeutic targets. Read more about HeartShare.