Director's Message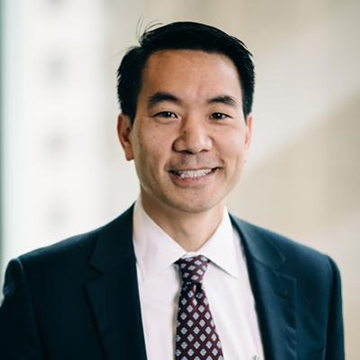 Welcome to Northwestern's Institute for AI in Medicine (I.AIM). 
Physicians and other healthcare professionals have pioneered the use of the latest technology to improve patient care. From stethoscopes to ECGs to CT scans, the tools we use make it possible to gain deeper and individualized insights about our patients. Increasingly, these insights depend not just on gathering the stories, sights and sounds from our patients but also on our ability to process and synthesize larger and larger volumes of data or recognize changes beyond the ability of our senses. Our institute explores the application of computational methods — such as machine learning, artificial intelligence, pattern recognition, genetic analysis and deep phenotyping of health data — to build useful, responsible tools that put people first.
Focus on Improving Health
Our work is grounded in the recognition that medical care is delivered by people, for people, and that technology alone will not solve the most challenging issues affecting human health. We will apply technology to medical challenges without losing sight of our focus on improving human health. That improvement should also apply to the lives of healthcare professionals, as a disrupted healthcare system with increasing levels of burnout can't deliver the best patient care. 
Getting the Data Right
Because we're talking about tools that directly affect people's health, we're focused on getting things right, even if it takes a bit longer. And because we've worked with lots of health data, we're focused on getting the data right, which means spending the time to ensure data quality and privacy. 
Part of a Larger Team
Feinberg School of Medicine is fortunate to be part of the larger Northwestern University community, positioned in the collaborative environment of Chicago. Our diverse team includes physicians, scientists, and educators with expertise in computer science, data engineering and biomedical informatics, law, policy, and ethics from across the medical school, wider campus and our region.
At I.AIM, we're working together to creatively apply AI to improve health. Thank you for your interest in our institute. Find out more by contacting us.