Applicants interested in internships, areas of scholarly concentration for medical students, PhD assistantships, K Awards and postdoctoral fellowships should send a full CV or resume and a description of research training needs to the Buehler Center for Health Policy and Economics.
EMAIL US
Buehler Center for Health Policy & Economics Systematic and/or Scoping Review Grants
The Buehler Center for Health Policy and Economics within the Robert J. Havey, MD Institute for Global Health and the Institute for Public Health and Medicine at Northwestern's Feinberg School of Medicine is pleased to share a call for applications for topic-specific systematic or scoping reviews. Grants between $5,000-$10,000 are available for faculty/student, fellow, postdoc, and resident teams. These funds are intended to support the research and writing of a systematic or scoping review related to the economic and social impact of one of the following topics:
providing free preventive healthcare

providing free prenatal care to all pregnant individuals

providing quality housing and/or education to all individuals living in the United States

replacing the current federal and private healthcare insurance system in the United States with a standardized system that provides free preventative and catastrophic care

adopting a system that provides a livable income to all individuals but phases out all non-medical government assistance programs to individuals

expanding public school system missions to include local community assistance and students' personal nonacademic needs

renovating or building large public use buildings and open areas (stadiums, parks, etc.) for dual use to house people during disasters
Applicants are encouraged to consider comparisons between the United States and other countries/governments.  Proposals will be accepted on a rolling basis through March 1.  To submit an application or for questions or additional details, please contact Dr. Lori Post at lori.post@northwestern.edu.
Eligibility:
All applicants must be full-time faculty members mentoring students enrolled at Northwestern University.
Budget Period:
Up to 6 months
Deadlines:
Application deadline is March 1, 2023 at 5pm CST.
Review Process and Notification:
All eligible applications will be reviewed by the leadership team at the Buehler Center for Health Policy and Economics and the Havey Institute for Global Health.  Notification of a decision will be sent with 30 days of submission.
Application Materials:
To complete this application, please email the following materials using half inch margins, Ariel 11 point font, to Dr. Lori Post at lori.post@northwestern.edu.
Abstract (30 lines max)

Specific Aims

Budget

Budget Justification

Letter of support (1 required, up to 5)

Faculty Member/Mentor Bio
 Receipt of Award & Completion
Upon receipt of award, you will need to be prepared to submit the final review in the agreed upon timeline.
Here is an example of how to write an NIH aims page.
https://www.biosciencewriters.com/NIH-Grant-Applications-The-Anatomy-of-a-Specific-Aims-Page.aspx
Here is what should be included in an NIH abstract/Project Summary.
https://nexus.od.nih.gov/all/2013/03/30/what-should-i-include-in-the-project-summaryabstract/
Starzl Academy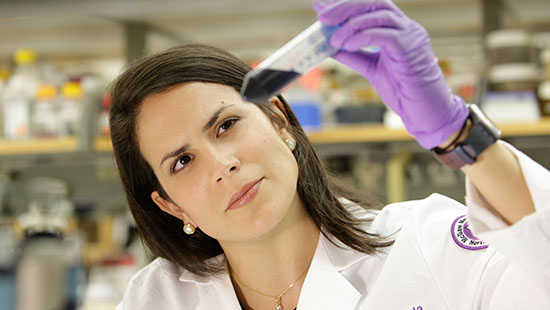 Physician-Scientist Training & Resources
We offer a wide range of resources, mentorship opportunities and formal training programs to help our residents and fellows excel as physician-scientists. Explore all of the resources and hear from housestaff who are making research a major part of their career development plans.