Evaluation Research
Sarah Welch is the Director of Evaluation Research in the Buehler Center for Health Policy and Economics. Sarah and her team provide high quality, state of the art evaluation services to Northwestern faculty, staff, and community organizations working on public health research, policy, and programming efforts. The goal of this program is to support the evaluation of these efforts and promote the use of data for decision-making to strengthen these efforts and their ability to improve and protect health in Chicago and beyond.
Available services range from short-term check-ins to long-term partnerships in the following areas:
Planning

Working with researchers and programs on initial proposal drafts and the creation of evaluation plans. This can include advising on things like evaluation budgets, scope of data collection activities, and tool selection, to partnering on the proposal, designing the evaluation plan, and assisting with writing and submission.
Creating evaluation plans for existing projects/programs.

Evaluation Services

Working with department staff to evaluate policies or programs currently in place.
Overseeing implementation of funded project/program evaluation plans. This can include staff supervision, data collection, data management and data analysis services. The team has experience with quantitative, qualitative and mixed-methods research and evaluation.

Capacity Building

Evaluation education and capacity building, including trainings and workshops on evaluation topics such as conducting focus groups, creating surveys, and creating strong logic models for theory-based evaluation.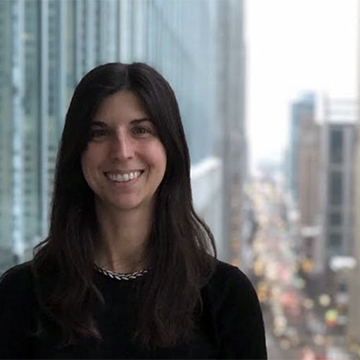 Learn More
To schedule a consultation, learn more, or to answer a specific question please contact:
Sarah B. Welch, MPH
Pronouns: she/her
Director of Evaluation Research
Buehler Center for Health Policy and Economics
Northwestern University Feinberg School of Medicine
Rubloff Building
750 N. Lake Shore Drive
Chicago, IL 60611
312-503-1706