Leadership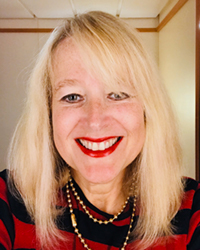 Lori Ann Post, PhD
Buehler Center Director
Dr. Post is the Buehler Professor of Geriatric Medicine, Departments of Emergency Medicine and Medical Social Sciences at Northwestern Feinberg School of Medicine. She did her training in Anatomy and Toxicology at the Faculdade de Medicina - Câmpus de Botucatu, Brazi; Forensic Science and Osteology at the University of London and Cambridge University respectively; International Development, African Studies, Demography, and Applied Demography (Sociology) from MSU; and postdoc in a joint program at the Emory Rollins School of Public Health and the Centers for Disease Control in Epidemiology. Dr. Post is a lifelong student completing certificate programs at Carnegie Mellon University in Multiple System Estimation Techniques and Log Linear Modeling, Geographical Information Systems from both Penn State and Harvard University. She recently completed the Executive Leadership in Academic Medicine from Drexel University. As a sociologist, Dr. Post studies the roll of Public and Political Will in social change, how to mobilize "will" to create better policy. She was a Rockefeller Fellow and served as a "scholar in residence" at the Bellagio Center in Italy where she worked on a body of science to define public and political will and its application in a variety of public health issues.  Her Public and Political Will research has been funded by the USAID, USDA-International, the World Bank and the Department of Defense. Her injury prevention work has been funded by both Medicare and Medicaid, the Centers for Disease Control, Robert Wood Johnson, the Skillman Foundation, Department of Education, AHRQ, National Institute of Justice, and Office for Juvenile Justice and Delinquency Prevention. Currently, Dr. Post's injury work on Elder Abuse is funded by the Department of Justice- Office for Victims of Crime, Opioid impact on rural economies is funded by USDA, and her policy work on food security is funded by USAID. Before coming to Northwestern, Post was Associate Professor of Emergency Medicine, Research Director and Section Chief of Research at the Yale School of Medicine, Faculty affiliate of the Yale Center for Informatics, and a Research Scientist at the Veterans Administration.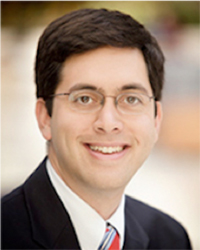 Matthew Notowidigdo, PhD
Buehler Center Associate Director
Dr. Notowidigdo is Associate Professor of Economics, Department of Economics at Northwestern University. He did his engineering and economic training at the Massachusetts Institute of Technology. An applied microeconomist, Dr. Notowidigdo studies a broad set of topics in labor and health economics using a variety of empirical approaches. Notowidigdo's research in health economics focuses on the effects of public health insurance on labor supply, the effects of health on the marginal utility of consumption, and the effects of income on health spending. An important motivation for this line of research is to inform the design of public health insurance programs. Notowidigdo is a co-editor at the American Economic Journal: Economic Policy, an associate editor at the Quarterly Journal of Economics, and a faculty research fellow at the National Bureau of Economics Research (NBER). His co-authored paper that was published in the Journal of the European Economic Association, "What Good is Wealth without Health? The Effect of Health on the Marginal Utility of Consumption," won the association's 2014 Hicks-Tinbergen Medal, awarded to the most outstanding article published in the last two years. Before coming to Northwestern, Notowidigdo was the Neubauer Family Assistant Professor of Economics at the University of Chicago Booth School of Business.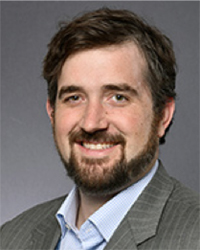 Craig Garthwaite, PhD
Buehler Center Associate Director
Dr. Garthwaite is Associate Professor of Strategy and the Herman R. Smith Professor in Hospital and Health Service, and the Director of the Program on Healthcare at Kellogg (HCAK). Garthwaite received a B.A. and a Master's in Public Policy from the University of Michigan and his PhD in Economics from the University of Maryland.  He has testified before the United States House of Representatives and several state legislatures on matters related to the minimum wage and health care reforms. He is an applied microeconomist whose research examines the effects of government policies and social phenomena with a focus on health and biopharmaceutical sectors. His recent work has focused on the private sector effects of the Affordable Care Act, including the labor supply effects of large insurance expansions, the changes in uncompensated hospital care resulting from public insurance expansions, and the responses of non-profit hospitals to financial shocks. In prior work, he has examined the impact of government cash assistance programs on health and the effect of changes in expected mortality from the emergence of crack-cocaine markets on educational attainment. Professor Garthwaite also studies questions of pricing and innovation in the biopharmaceutical sector. In this area he has examined the effect of expanded patent protection on pricing in the Indian pharmaceutical market, the innovation response of United States pharmaceutical firms to increases in demand, and the relationship between health insurance expansions and high drug prices. His research has appeared in journals such as the Quarterly Journal of Economics, the American Economic Review, the Review of Economics and Statistics and Health Affairs and has been profiled in media outlets such as the Wall Street Journal, the Washington Post and Vox. He has also appeared as a guest on various television and radio shows such as Nightly Business Report and NPR Marketplace. In 2015, Professor Garthwaite was named one of Poet and Quants 40 Best under 40 Business School Professors.
Back to top