I.AIM Past Events
The mission of the Institute for Augmented Intelligence in Medicine is to bridge computational methods with human expertise to advance medical science and improve human health. To support this endeavor, we record a number of workshops and seminars and maintain this archive of video and presentations for those who could not attend or those who want to refer back
Our first speaker in I.AIM's new seminar series, Aashima Gupta. Aashima spearheads Healthcare industry strategy and solutions for Google Cloud. In this role, she sets the direction for transformative healthcare solutions and leads engagement with healthcare executives in order to transform their business strategies into new models of care, revenue generation and improved patient experiences. She will be speaking on AI integrity and ethics in healthcare and utilizing advanced AI algorithms to improve early cancer detection.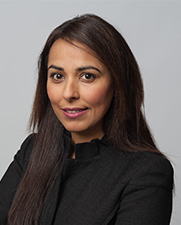 Speaker: Aashima Gupta
Global Head – Healthcare Solutions, Google Cloud Platform
Early warning systems -- machine learning (ML) models that run every few minutes on hospitalized patients-- have the potential to play a large role in supporting patient care. By estimating the risk of a myriad of clinical outcomes using real time data, such systems identify patients in need of attention even when clinicians are not in the room. When linked to interventions, these models bring care to patients when they need it most. However, deploying model-driven systems in a hospital environment at scale comes with several challenges related to software infrastructure and governance in addition to model-related issues (e.g., miscalibration, selection of relevant thresholds, and use of proprietary models) and intervention-related issues (e.g., alert fatigue, assessing efficacy). In this talk, I will share several examples of real-world issues faced by health systems related to deploying ML models at scale and in bringing them to the bedside. I will draw from my own experience, where I oversee the operationalization of ML models at Michigan Medicine, as well as that from colleagues across the country.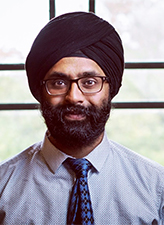 Speaker: Karandeep Sing
Assistant Professor of Learning Health and Sciences, Internal Medicine, Urology, and Information at the University of Michigan
The intersection of healthcare and technology is setting the stage for unimaginable innovation. From improving patient outcomes and lessening access disparity to helping healthcare organizations become more efficient and secure, technologies like 5G, Artificial Intelligence, Augmented and Virtual Reality promise tremendous benefits. But the future won't happen overnight, and if the benefits are to be realized, healthcare innovation will require a whole new level of collaboration between physicians, administrators, technologists and patients themselves. Drawing on primary research and frequent interactions with leading healthcare organizations, David Grady, Chief Cyber Security Evangelist at Verizon, will share insights into today's healthcare/IT innovation landscape. Topics will include how 5G is already changing healthcare, an introduction to cybercrime trends in healthcare, and a review of several use cases that illustrate how quickly the IT-driven future of healthcare is coming.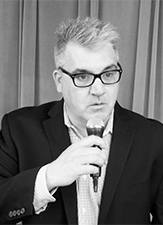 Speaker: David Grady
Chief Security Evangelist, Verizon
Augmented Intelligence presents tremendous opportunities to enhance diagnostic and other health care delivery activities. Nonetheless, it also has the potential of exacerbating the impact of human biases that can further disadvantage various populations. This presentation provides an overview of salient ethical considerations in using augmented intelligence to design health technologies, with particular attention to enhancing our ability to identify, address, and correct health disparity.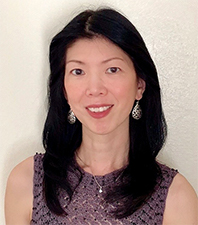 Speaker: Anita Ho
Associate Professor UBC, UCSF
Speakers: Vet Nguyen, Founder of Stratametrics, LLC and DanVreeman, Senior Clinical Data Standards Lead at RTI International
In part one, we will review a concept of synthetic healthcare data that preserves individual privacy and thus enables a much wider effort to conduct research and develop applications to improve consumers' health and wellbeing than would be possible by using real patient data.  Part two will offer an introduction to AI ethics in healthcare. We will review some of the sources of medical ethics, vulnerable populations, and the problem of bias in training data.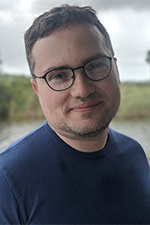 Speakers: Sasha Gutfraind, Principal Data Scientist at Anthem's Exponential Technologies and Mark Shapiro, Senior Director at Anthem Exponential Technologies COE
A multi-disciplinary team from each Big Ten Academic Alliance school will compete to solve the issue of health disparities. Teams will focus on the issue of health disparities by identifying a problem, pitching a solution, and ultimately competing for prize money by presenting their implementation/proof of concept.