Accelerating discovery.
The Les Turner ALS Center builds on the extraordinary history of success in ALS research at Northwestern. We believe that the center model even more closely aligns the work in our labs with that of the ALS Clinic, positioning us to accelerate discovery and get closer to a cure.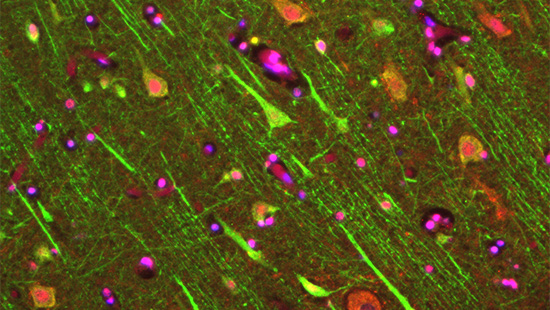 Clinical Trials
Browse our list of actively recruiting clinical trials to learn more and find out how you may be able to participate.
SEE ALL TRIALS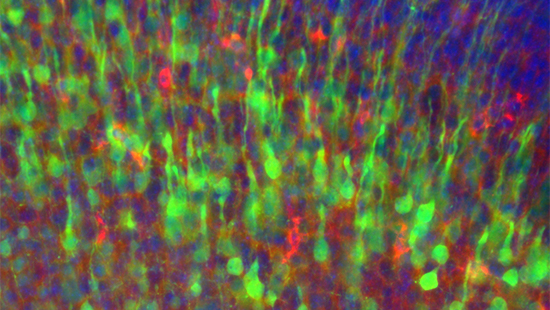 Publications
Learn more about the work that we do at the Les Turner ALS Center by browsing recent publications from our labs.
OUR LATEST FINDINGS
Our Labs
 Han-Xiang Deng Lab

  The Han-Xiang Deng lab is focused on understanding the mechanism of neurodegenerative diseases such as  Amyotrophic Lateral Sclerosis.
 Colin Franz Lab

  A highly technology-oriented regenerative medicine lab employing in vivo and in vitro models of nerve degeneration and regeneration.
 Robert Kalb Lab

  Activity-dependent development of circuits in the central nervous system and neurodegenerative diseases
 Evangelos Kiskinis Lab

  Our laboratory investigates the molecular mechanisms that give rise to neurological diseases using human stem cell-derived neuronal subtypes.
 Pembe Hande Ozdinler Lab

  Understanding the cortical component of motor neuron circuitry degeneration in ALS and other related disorders.
 Teepu Siddique Lab

  We are working to discover causes, understand mechanisms of disease and develop cell and animals model in order to develop rational therapies for neurogenetic and neurodegenerative disorders.
 Jane Wu Lab

  Our team have identified genes important for regulating neuronal guidance and cell migration. We discovered the secreted protein Slit as a ligand for Roundabout (Robo) receptor and a major repellent for axons and neurons