Director's Message
Welcome to the website for the Les Turner ALS Center. With the establishment of this center, Northwestern Medicine brings all ALS research, clinical and education activities under one umbrella. Centralization of all these activities means enhanced collaboration between our investigators and clinicians in a way we believe will facilitate the development of new treatments and get us closer to a cure.
The research labs of our center are directed by principal investigators who have made important contributions in the field of ALS, such as identification of genetic causes of ALS, the creation of the animal model of ALS and discovery of innovative technologies to test novel therapeutic approaches in ALS.
The Feinberg-affiliated Lois Insolia ALS Clinic provides comprehensive treatment, education and support for those with ALS and their caregivers. This clinic is also the place where new therapies and treatments are tested. Clinics that treat patients while training specialists, like the Lois Insolia ALS Clinic, are crucial to combating this disease now and in the future.
I thank your for your interest in our center. Please contact us for more information.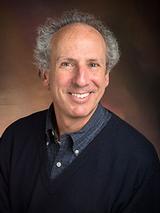 Robert G. Kalb, MD
Director, Les Turner ALS Center
Joan and Paul Rubschlager Professor of Neurology