Giving
The Les Turner ALS Center is supported by funds from multiple sources. Private philanthropic support is vital to the success of our research activities.
We welcome your philanthropic partnership in helping us invest in research, create laboratory opportunities for students and younger scientists and develop clinical advances in the treatment ALS.
For your convenience, a number of giving options are available. These include outright gifts, appreciated assets such as securities and pledges payable over a three- to five-year period. We also have multiple established funds to which you may donate.
Les Turner ALS Center Endowed Fund: Supports the continued advancement of ALS research and clinical care for current and future generations.
Les Turner ALS Center Research & Clinical Fund: Supports the immediate funding needs of research and clinical activities across the center.
Show Your Support
Contact Jordan Sund for more information on supporting the Les Turner ALS Center.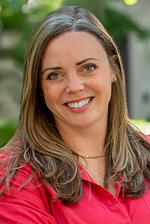 Northwestern University Feinberg School of Medicine
Development & Alumni Relations
420 E. Superior St.
Arthur J. Rubloff Building, 9th Floor
Chicago, IL 60611
312-503-2706
jordan.sund@northwestern.edu