Les Turner Symposium on ALS

The 2023 Les Turner Symposium on ALS will be held virtually and in-person at Northwestern Memorial Hospital in Chicago on Monday, Nov. 6.
The Les Turner Symposium on ALS has featured presentations from leading ALS scientists and clinicians, as well as people living with ALS; plus research posters, a Q&A panel and more. The symposium is free and open to the public, with thanks to our generous sponsors.
Breakfast, lunch and refreshments will be served.
Keynote Presentation
Antisense based therapy for rare neurological diseases - C. Frank Bennett, Ph.D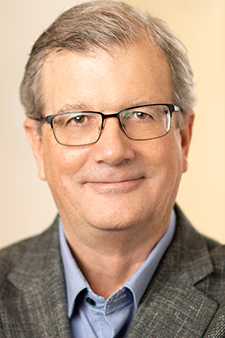 Currently there are multiple genetic based medicines being pursued for rare neurological diseases including antisense technology, gene therapy and gene editing technologies. Antisense oligonucleotides (ASOs are one of the more advanced technologies. ASOs are synthetic, chemical modified nucleic acid analogs designed to bind to RNA by Watson-Crick base paring. Upon binding to the RNA, ASOs modulate the function of the targeted RNA through a variety of mechanisms. Both protein coding, as well as non-coding RNAs, can be targets of ASO based drugs, significantly broadening therapeutic targets for drug discovery compared to small molecules and protein based therapeutics. The approval of nusinersen (Spinraza™) as a treatment for spinal muscular atrophy (SMA) and the recent approval of tofersen (Qalsody) for familial ALS validates the utility of antisense drugs for the treatment of motor neuron diseases. The application of antisense technology as potential therapy for other rare neurodegenerative diseases and neurodevelopmental disorders will be discussed.
About the Keynote Speaker: C. Frank Bennett, Ph.D
Dr. Bennett is the executive vice president and chief scientific officer at Ionis Pharmaceuticals and one of the founding members of the company. He is responsible for continuing to advance Ionis' technology and expanding the company's drug discovery platform. Dr. Bennett is also the franchise leader for gene-editing programs at Ionis. He has been involved in the development of antisense oligonucleotides as therapeutic agents, including research on the application of oligonucleotides for inflammatory, neurodegenerative diseases and cancer, oligonucleotide delivery, pharmacokinetics and medicinal chemistry. Dr. Bennett lead the discovery and development of nusinersen and the discovery of tofersen and tominersen.
Dr. Bennett has been recognized for his research with numerous awards. He is a co-recipient of the 2023 Rainwater Prize for Outstanding Innovation in Neurodegenerative Disease Research, the 2021 Gabbay Award and the 2019 Breakthrough Prize in Life Sciences for his contributions to the discovery and development of SPINRAZA® (nusinersen), and the inaugural Healy Center International Prize for Innovation in amyotrophic lateral sclerosis (for tofersen as a treatment for familial ALS). Dr. Bennett also received the 2018 Hereditary Disease Foundation's (HDF) Leslie Gehry Brenner Prize for Innovation in Science for his leadership and continued commitment to developing antisense therapies for Huntington's disease (HD).
Thank You to Our Generous 2023 Sponsors