Giving Overview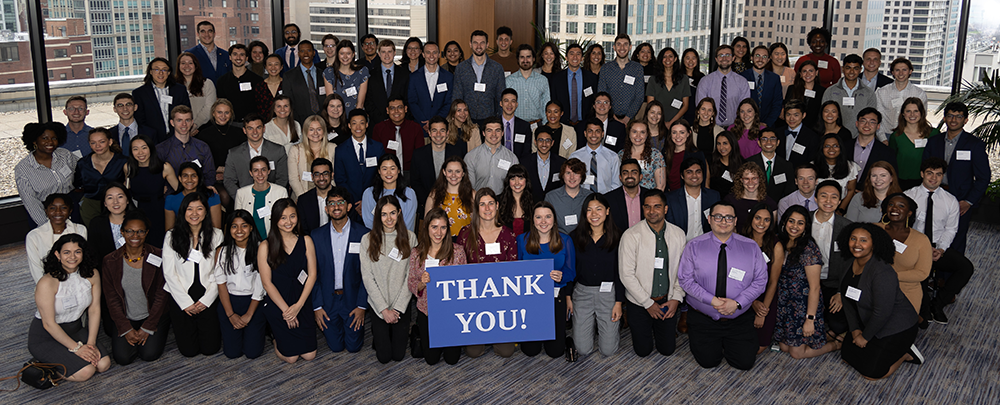 Where to Give

Medical School Annual Fund: Gifts to the medical school annual fund are unrestricted and provide the medical school with an immediate source of funds for programs that directly affect medical students. Contributions to the annual fund give school leaders the flexibility to direct your gift to the areas of greatest need.
Scholarship: Growing our scholarship program is one of our top priorities. Scholarship support enables more students to receive the benefits of a Northwestern medical education while minimizing the significant financial burden. Scholarships also help ensure that our community more accurately reflects the world at large — and that every student benefits from an environment rich with diverse perspectives.
Expendable Scholarships: This immediate-use funding allows you to see your philanthropy in action. Expendable scholarship funds last until all principal funds are distributed to students.  Gifts of $50,000+ allow donors to name the scholarship for the duration of its use. 


Endowed Scholarships: This funding held in perpetuity allows you to see the power of your gift live on and help students every year. Endowed scholarships are invested and the principal remains intact as each year a percentage of the interest earned is awarded as scholarship support. Gifts of $100,000+ give donors the honor of naming the scholarship.
For more information: To read inspiring stories of generosity, learn more about ways to give, and explore areas to support visit the Feinberg Giving website.