Connect with Fellow Alumni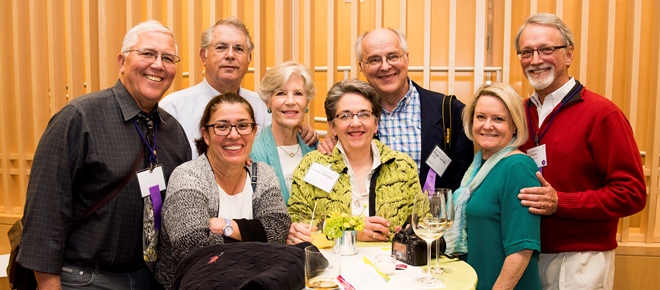 Stay connected with fellow medical alumni! Join your Medical Alumni Association Board, participate in an Alumni Committee, or help plan, host, or attend an event in your area. In addition to our annual Alumni Weekend, the cornerstone of the Medical Alumni Association's year, the medical school offers regular lectures and seminars, as well as informal and formal campus and off-campus events, many of which are open to medical school alumni. Events are a great way for Northwestern University Feinberg School of Medicine to stay connected with graduates of our academic programs.
Attend Alumni Weekend
Alumni Weekend is a great way to become or stay involved with your medical alma mater. The festive, two-day weekend event, full of compelling activities, is focused on connecting you with your former classmates, new alumni friends, and all of us at the medical school. With CME Forums, the Taste of Chicago Luncheon, and the All-Alumni Celebration,among other events, Alumni Weekend is truly open to ALL alumni, regardless of class year. Interested in learning more?

Find details about Alumni Weekend.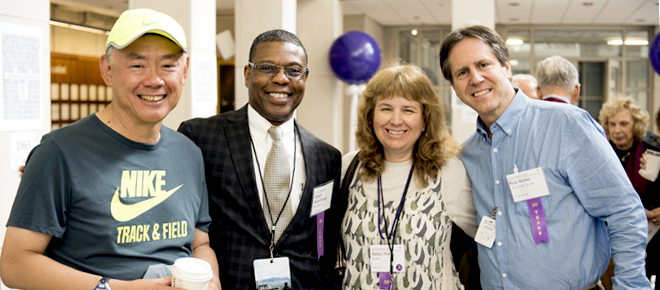 The Medical Alumni Association offers a number of ways for alumni to engage with peers, students, and the medical school. Learn more via the links below.
Contact Us 
Contact Babette Henderson for more information on ways to connect with fellow alumni at Northwestern University Feinberg School of Medicine.

    

Babette Henderson

Northwestern University Feinberg School of Medicine
Development & Alumni Relations
420 East Superior Street
Arthur J. Rubloff Building, 9th Floor
Chicago, IL 60611
312-503-0855
babette.henderson@northwestern.edu