Pediatric Neurosurgery Fellowship at Lurie Children's Hospital/Northwestern University Feinberg School of Medicine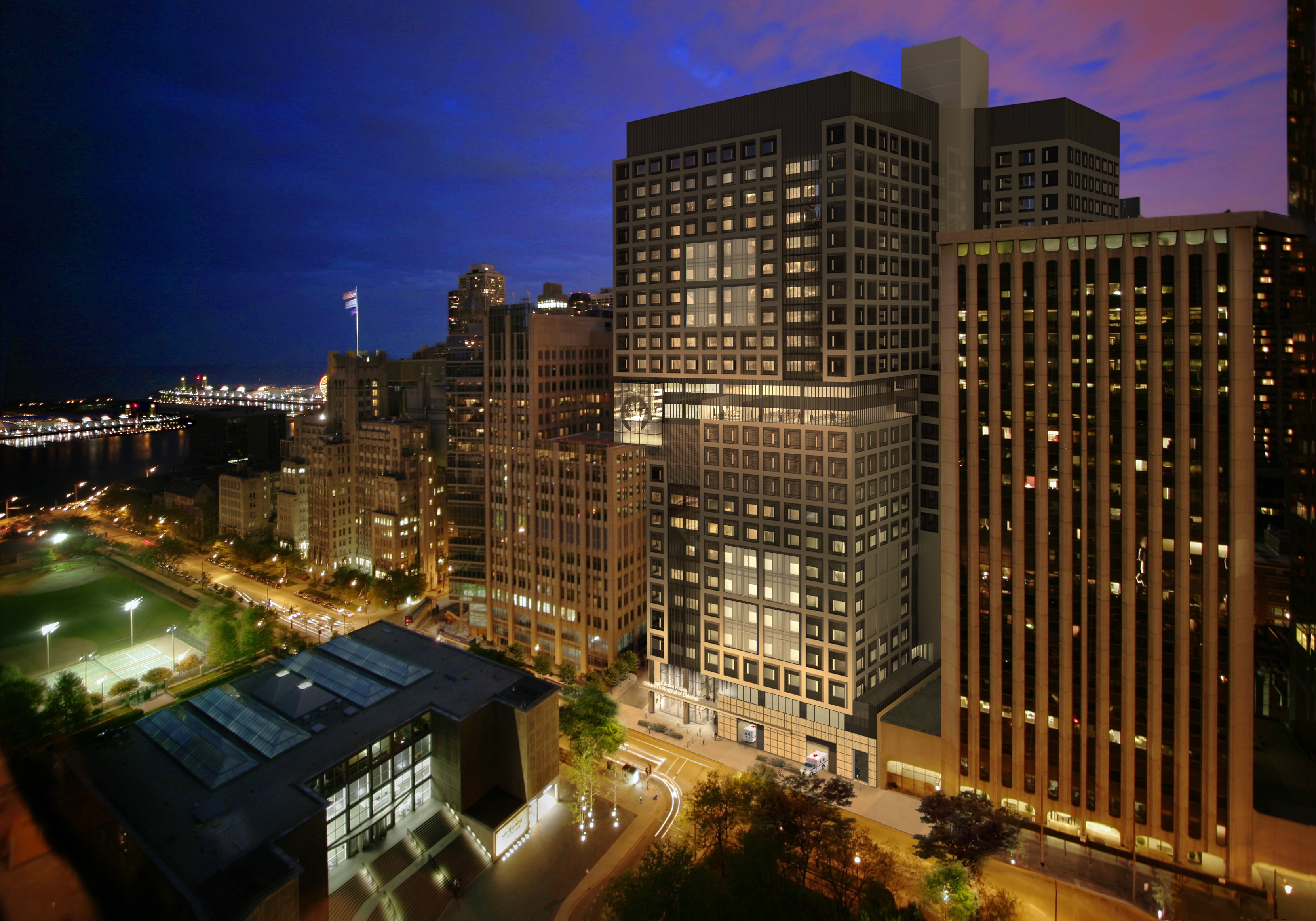 Ann & Robert H. Lurie Children's Hospital of Chicago is the tallest children's hospital in the world, with 23 floors and 360 beds, and a quaternary pediatric center for the region. The pediatric neurosurgery team cares for patients from local, regional, national, and international referrals, with a spectrum of common to extremely rare pathologies.
The program covers a breadth and depth of pediatric neurosurgery, including fetal, spina bifida/congenital, tumor, endoscopic skull base, epilepsy, spine, brachial plexus, craniofacial, spasticity, hydrocephalus, neurovascular, and more.
Watch our video
The fellowship at Lurie Children's Hospital is recognized by the Accreditation Council for Pediatric Neurosurgery Fellowships and the CAST Committee on Advanced Subspecialty Training of the Society of Neurological Surgeons. The curriculum is designed to meet all requirements for successful examination and certification by the American Board of Pediatric Neurological Surgery.
The fellow has clinical instructor status and attending surgeon privileges during the fellowship year, with progressively increasing independence. This arrangement provides a key step in transitioning to practice while gaining unparalleled subspecialty training in pediatric neurosurgery.
The annual surgical case volume is ~1000.
The service typically consists of 2 Northwestern neurosurgery residents as well as neurosurgery residents from Loyola, UIC, and Rush. A team of 5 advanced practice providers contributes to both inpatient and outpatient care.
The pediatric neurosurgery fellow leads the resident and APP team to fulfill the educational mission and for optimal clinical care.
Operating rooms for pediatric neurosurgery run daily. Outpatient clinics run concurrently on all weekdays with strong advanced practice provider support.
Morning Report for the service occurs every morning. Multidisciplinary conferences occur on average 4 days a week.
Friday morning is reserved for didactics at Northwestern. Surgical Indications Conference as well as surgical case planning for the next week occurs with perioperative staff and nursing coordinators. This interdisciplinary conference occurs once a week, solidifying high-reliability practices in our service line.
Fellows are invited to spearhead clinical research projects during their time at Lurie Children's. To that end, we are building a strong research core with clinical research coordinators, IRB, biostatistics, medical videography, and medical multimedia support. Our division's work is part of national and international registries and consortiums, as well as with ongoing NIH-funded research.
In addition, former fellows are once and always a part of the Lurie Children's family, and continue to collaborate with the Lurie Children's team in multi-institutional projects to advance pediatric neurosurgical care.
New funded Research Fellowship and Research Scholar positions are also available: email slam@luriechildrens.org for more information.
With the large volume, diverse case mix, well-funded facility, and most importantly, respected and approachable faculty, the fellowship provides one of the best clinical experiences in the world.
The clinical instructor status and attending surgeon privileges during the fellowship year provide a key step in transitioning to practice.
Those headed toward academic careers have access to great resources with a terrific residency program, productive faculty, strong research and job-search support and career mentorship.
We are here because we love what we do. We take our educational mission seriously and want to add great colleagues to our field.
Come take a look and get to know us!
The deadline for fellowship applications is arranged through the San Francisco Match in August of each year for the 12 months fellowship training dates starting July 1st of the following year. Fellow applicants should register through the San Francisco Match Program. Submissions should include an updated CV, a personal statement, and 3 letters of recommendation.
Email us to let us know of your interest, and we will connect with additional information!
Requirements for starting pediatric neurosurgery fellowship training include completion of an accredited neurosurgery residency program, and an Illinois Medical Board license.
We will be communicating with applicants in late August of each year with invitations for on-site interviews typically in September and October.
We aim for close communication throughout the application and interview process, so please do not hesitate to reach out.
For further information or to arrange a visit, please contact division chief slam@luriechildrens.org.
Watch our videos to learn more about what it's like to live and train in Chicago:
Fellowship Faculty
Contact Us
If you have questions, would like additional information about the fellowship, or to arrange a visit, please contact the division chief and fellowship director slam@luriechildrens.org.
Physician-Scientist Training & Resources
We offer a wide range of resources, mentorship opportunities and formal training programs to help our residents and fellows excel as physician-scientists. Explore all of the resources and hear from housestaff who are making research a major part of their career development plans.
VISIT THE STARZL ACADEMY SITE