Chair's Message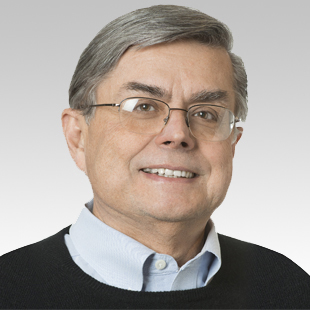 Welcome to the Northwestern University Feinberg School of Medicine Department of Microbiology-Immunology website. Within this site, you will learn more about the basic research programs of our faculty here at Feinberg in the areas of bacteriology, virology and immunology, as well as about the educational and training opportunities in our department for students and postdoctoral fellows.
Exciting Research
Our department consists of a group of highly talented research investigators working together in a friendly, collaborative environment. Over two-thirds of our research facilities have been renovated within the past five years, allowing us to better study and understand the biology of autoimmune diseases; viruses like HPV, HIV, CMV, poxviruses, EBV, and HSV; T cell biology; human bacterial pathogens such as Neisseria, Staphylococcus, Acinetobacter, Klebsiella, Pseudomonas, Legionella and Vibrio species; and more.
Committed Educators
Our faculty is very involved with the education of medical and graduate students. Our graduate students are recruited through the Driskill Graduate Program in Life Sciences, the Interdepartmental Neurosciences PhD Program and the Medical Scientist Training Program. In addition to classroom training, we offer our students and fellows outstanding research opportunities together with regular seminars and journal clubs. Past fellows and graduate students have gone on to exceptional careers in research and academia, as well as diverse fields such as law and finance.
I hope you find our site informative and welcome you to attend an upcoming seminar or connect with one of our investigators. Please contact me with your feedback and questions.