Ian Mehr, PhD, MBA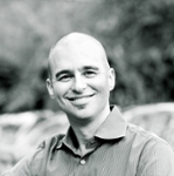 Graduation Year: 1998
Advisor: Seifert
Current Position: Head of US Business Development, Kowa Company
Ian Mehr grew up in Elgin, Illinois, at a time when it was still separated by farmland from the Chicago suburbs. He pursued an undergraduate degree in microbiology with a minor in chemistry from the University of Illinois, Urbana-Champaign.  He was first exposed to research here, interning in the lab of Dr. Carl Woese, who is known for defining the Archaea as a top-level kingdom of life.  Ian graduated from the Integrated Graduate Program (now known as the DGP) in 1998.  He is currently the head of US business development for Kowa Company, a >120 year-old Japanese company.
What made you want to go to graduate school?
I contemplated getting a job right out of college, and even had some interesting discussions with Anheuser-Busch, but learned that, without a graduate degree, there were not many career advancement opportunities.  I flirted with the idea of going the MD route and into an infectious disease specialty or epidemiology, but, in the end, I decided I wanted to be a scientist not a physician.
What brought you to Northwestern and the IGP/DGP?
I really liked the cross-functional philosophy of the program and getting a broad exposure to biology.  I was sure I'd end up in microbiology, but my curiosity was broader than that.  Some of the programs I was considering were so focused on microbiology I thought I'd get bored or feel boxed in.  Finally, the professors and students I met at IGP seemed genuinely happy and friendly, something I found sorely lacking at other grad school interviews!
What did you study in graduate school?
Microbiology!  I was honored to do my research in Dr. Hank Seifert's lab in the Department of Microbiology-Immunology.  My dissertation was on the mechanisms behind antigenic variation in Neisseria gonorrhoeae.  
Did you do a postdoc?  What did you study?
I did not do a postdoc.  My overarching interest was to go into the business side of life science, and I decided to jump-start that path by heading into an MBA immediately after completing my PhD at Northwestern.  I received my MBA from the Johnson Graduate School of Management at Cornell University. 
What was your first job outside of academia, and how did you get it?
Armed with a PhD and an MBA but zero work experience, I had to hunt for a while for a position that fit me.  My first job was at LabCorp in Research Triangle Park, North Carolina, helping start their pharmacogenetics and pharmacogenomics services in their clinical trials division.  Since then I've worked at life science companies big and small, and even dabbled with entrepreneurship.
What is your current position? 
My primary remit is to find pharmaceutical products in clinical trials that we can in-license, complete development, and then launch commercially in the USA (although I have an eye globally for our other divisions as well). In addition, I manage the legal needs of my division (contracts, insurance, and other glamorous paperwork).  Day-to-day involves a lot of reading (papers, patents, market research), a lot of communicating (emails, conference calls), and a lot of writing (reports, assessments, contracts).  Face-to-face interaction remains important, however, so traveling for meetings happens regularly as well.
How did Northwestern prepare you for your current career?
It's hard to overstate the benefit of the analytical and critical thinking skills I gained at Northwestern.  While I don't perform experiments any more, I read, discuss, and analyze science every single day. 
What other experiences brought you to your current position?
Networking!  All of the jobs I have had came from knowing the right person, not answering an ad.  A recruiter I know reached out to me about this position…it was never posted publicly.
What advice would you give to current students interested in pursuing a career similar to yours?
Networking!  Talk to everybody you can and learn about what they do and how they got there.  Then ask them to name other people they'd recommend you should talk to, and keep going.  Before you know it, you'll have a huge network of people that you know, and opportunities (jobs or otherwise) will start to appear.
Do you have any final advice for graduate students?
Graduate school can be a grueling experience, but I look back on it fondly now.  Step back and appreciate your time at Northwestern whenever you can.