Director's Message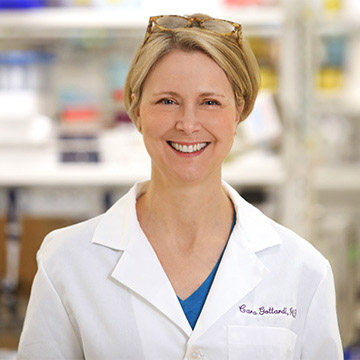 Welcome to the Walter S. and Lucienne Driskill Graduate Program in Life Sciences (DGP) website. We welcome your interest in our program and are happy that you've taken time to learn about and consider it. At DGP, we provide an environment, mentorship and training that will prepare students to become scientific leaders of tomorrow.
Why Choose the DGP?
Our program, formally established 30 years ago, is designed with two goals in mind: to provide a structure for comprehensive, interdisciplinary training in modern biomedical sciences and to allow graduate students maximum flexibility in choosing courses of study, research interests and thesis advisers. The broad spectrum of research give DGP students an opportunity to explore many potential interests.
I am proud to be the director of this dynamic program. In the years ahead, we will continue to build upon our program to address the demands of our quickly evolving scientific environment, including big data literacy and integrating quantitative methodologies and mathematical modeling to better describe biological phenomena.
Extraordinary Faculty and Facilities
More than 150 members of the research faculty participate as DGP preceptors. These distinguished scientists are renowned for their investigation and publication records, their service on study sections and editorial boards and the national and international conferences and symposia to which they are invited. Among the many awards and honors received by DGP faculty are Research Career Development Awards, MERIT Awards, Searle Scholar Awards, honorary degrees and various national and international research honors.
Feinberg's research enterprise continues to grow and diversify, as seen in the 2019 opening of the Louis A. Simpson and Kimberly K. Querrey Biomedical Research Center. Our expansion offers DGP students an outstanding environment in which to become successful, independent scientists.
World-Class City
The DGP is based on Northwestern University's Chicago campus, in the bustling neighborhood of Streeterville. The City of Chicago offers so much by way of culture, food, music, theater and more, making it a great place to live, work and learn.
Thank you for your interest in our program. Please contact us with any questions or concerns.
Cara J. Gottardi, PhD
Director, Walter S. and Lucienne Driskill Graduate Training Program in Life Sciences
Associate Professor of Medicine (Pulmonary and Critical Care)