Treating glioblastoma and gliomas, brain metastases, meningioma and other brain and spinal tumors.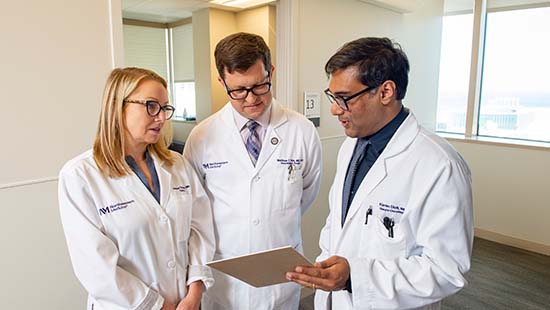 Tumor Symptoms & Diagnosis
The signs of a brain tumor depend on the location and size of the tumor. Learn more about potential symptoms and tests used to diagnose tumors.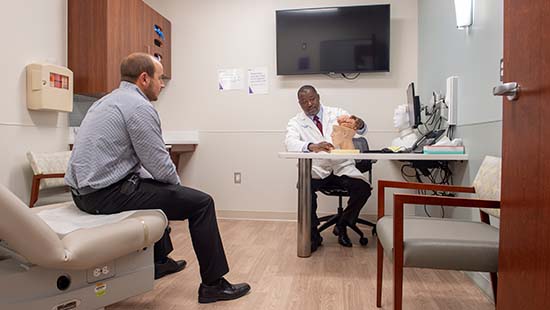 Types of Tumors
Brain tumors are classified depending on the type and origin of tissue involved, whether they are noncancerous (benign) or cancerous (malignant) and other factors.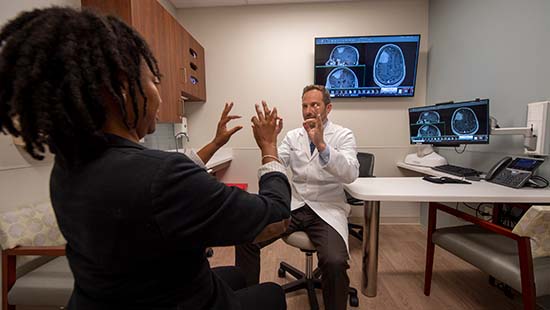 Tumor Treatment Options
Not every tumor calls for the same type of care. Our multidisciplinary team of experts meet weekly to make sure you are receiving the best treatment plan for you and your quality of life.
Ask a Brain & Spine Tumor Expert
Have a general question about tumors? Just ask, and one of our experts will respond within 48 hours.
Please note: if you are a patient seeking information about your health or would like to get a second opinion, you will need a face-to-face appointment. We cannot review patient information via email or phone. To schedule an appointment, call us at 866-LURIE-CC or 312-695-0990.